Figures right after I write about how I don't get sick as much as I used to that I go and get sick for the second time in two months. Might as well post and write about a shitload of Madonna remixes, cuz that's my thing after all.
But before you check out this bountiful supply of mid-tier Madonna tracks, take some time and head over to my other site, Mostly-Retro. Witness it's continuing transformation into a far-too-personal blog. Here's a story about Japanese medicine (and poop). Here's another story about arcades, and also about how I identify with Tokyo's slow decay away from the glory days of the 80s. Y'know, hot topical stuff that I'm sure will get me them hits.
Madonna
Hollywood (Jacques Lu Cont's Thin White Duke mix)
Hollywood (The Micronauts remix)
Hollywood (Oakenfold Full remix)
Hollywood (Deepsky's Home Sweet Home Vocal remix)
Hollywood (Calderone & Quayle Glam mix)
Love Profusion (The Passengerz Club Profusion)
Love Profusion (Blow-Up Mix)
Love Profusion (Ralphi Rosario House Vocal Extended)
Love Profusion (Ralphi Rosario Big Room Dub)
Love Profusion (The Passengerz Dub Profusion)
Love Profusion (Craig J.'s Good Vibe Mix)
Love Profusion (Ralphi Rosario Big Room Vox Extended)
Lots of stuff here, I want to empty the Madonna out of my backlog by the end of the month.
There are some reposts here, kind of. I put up most of those "Hollywood" remixes a few years back, but those were taken from various 12″ singles. Tonight's MP3s are rips from CD singles – so they sound much better. Re-download them even if you snagged the earlier ones. They're all mostly good remixes also, solid takes on a good track.
The "Love Profusion" tracks are good as well, I really enjoy the Ralphi Rosario remixes, they give the track an 80s vibe that really suits it well.
Hey, did I mention I saw Duran Duran and Nile Rodgers this week? That was fucking amazing. Here, I have the gif to prove it.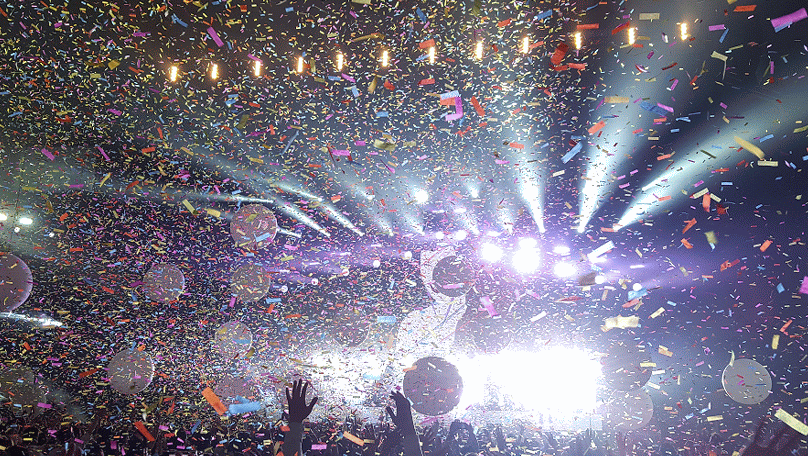 Y'all have a nice weekend.