I meant to post this one up Christmastime last year. But between preparing a transcontinental move, packing up everything I owned to put into storage, selling my home, and dealing with an unexpected near mental collapse, I kind of got swamped.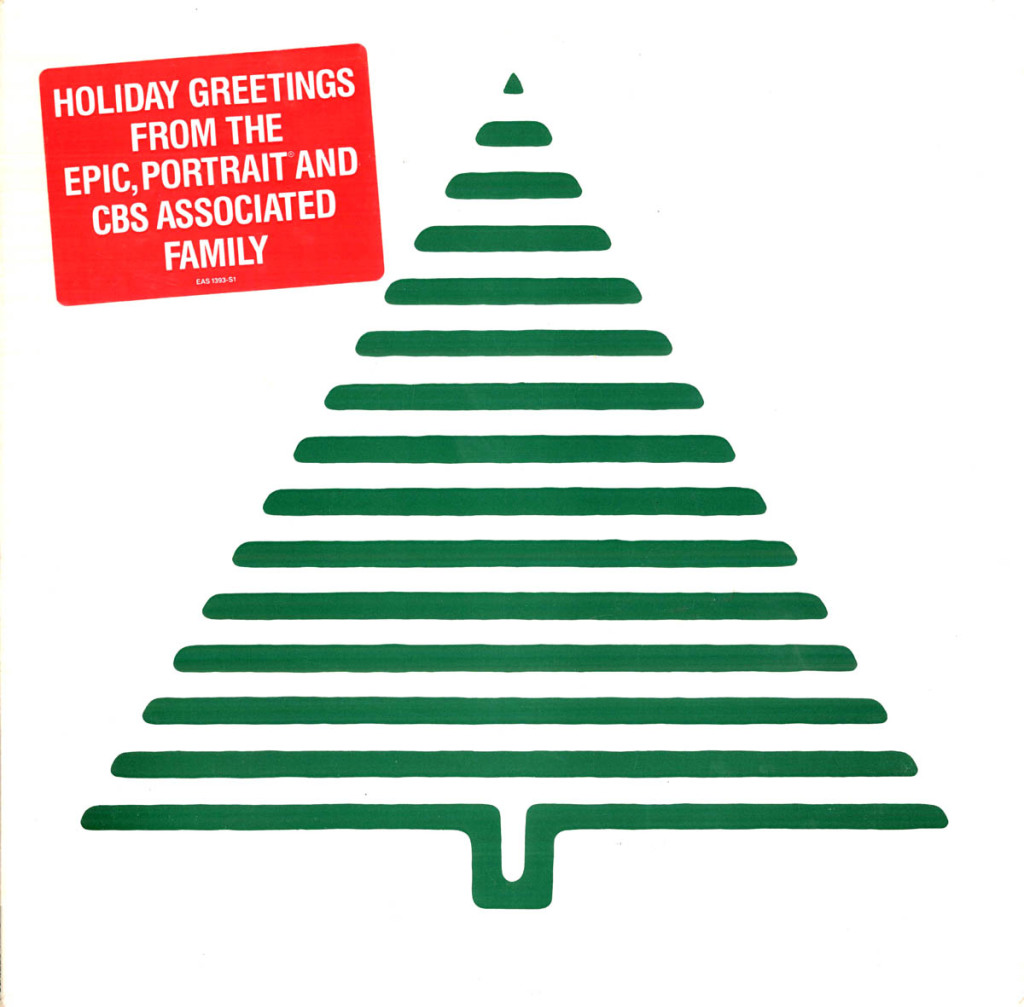 Holiday Greetings From The Epic, Portrait And CBS Associated Family
This is the kind of relic you just don't see anymore. I assume record labels still put stuff like this together from time to time, but they're probably beamed across satellites and data lines to hard drives and then quickly wiped and forgotten after they're limited use is exhausted. The fact that, at one point in time, a record label had to commit to vinyl something so meaningless and empty as canned celebrity holiday greetings really amazes me. I wonder how many of these silly useless records got made? I bet only a fraction of that number were ever used. What radio station would want to cue up a record just so their audience could hear a six second seasons greetings message from Gregory Hines?
Yeah, the line-up for this one is all over the place, I'll just go ahead and list them all in alphabetical order:
Gregg Allman
Billy Always
Basia
Cheap Trick
Cherrelle
Alice Cooper
Gloria Estefan
Europe
The Fabulous Thunderbirds
The Godfathers
Gregory Hines
Insiders
Living Colour
Alexander O'Neal
Ozzy Osbourne
Quiet Riot
The Rave-Ups
REO Speedwagon
Rhythm Corps
Dan Siegel
Slammin' Watusis
Henry Lee Summer
Survivor
Tony Terry
Til Tuesday
Luther Vandross
Gino Vanelli
Stevie Ray Vaughan
Weird Al Yankovic
There are some big names there, that's for sure. You got your bonafide legends like Gregg Allman, Ozzy and Weird Al; you're gone but not forgotten stars of the era such as Survivor, Europe and REO Speedwagon; and you even have a few memorable flashes in the pan like Til Tuesday and Quiet Riot.
But even for me, some of these acts go cross the Rubicon of obscurity and into the realm of pop culture oblivion. Bands that were such failures that they can't even claim to be forgotten because that would imply someone heard of them in the first place.
Sure, some of them, like Cherrelle or Basia just worked outside of my areas of interest (easy-listening soul and jazz-pop, respectively), but who the hell are Billy Always, Insiders, The Godfathers or Henry Lee Summers? I did a courtesy tour of these artists' tracks on YouTube to see if my memory would be jogged at all, but I'm completely drawing a blank – and honestly, usually for pretty good reasons. There was a reason why alternative music laid waste to the pop landscape of the late 80s and early 90s, and it was because of dramatically drab pap like this.
Although I will admit that Henry Lee Summers had a pretty remarkable mullet.
The messages themselves are sadly forgettable more often than not, with many just delivering bland "seasons greetings" messages and little else. Living Colour couldn't even be bothered to do that. They just scream "we're Living Colour" and leave it at that. I can't imagine that was really useful to any DJs.
There are some bizarre highlights though. Of course Weird Al's messages are suitably, well, weird, while Alice Cooper's labored efforts to come off as "edgy" are enjoyable in their own ridiculous way. Stevie Ray delivers one of the few legit great moments on the album though, thanks to a brief little solo.
And Europe sing a traditional Swedish Christmas song! So there's that.