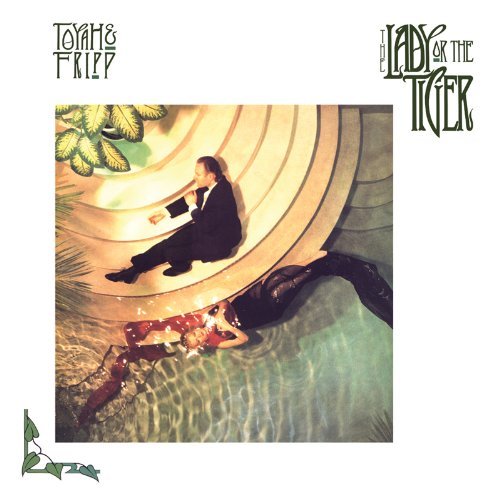 Toyah & Fripp
The Lady Or The Tiger
Discourager Of Hesitancy
I've been meaning to post these tracks for about five years now. Seems like now is a good time to finally get around to doing that.
In case you couldn't already figure it out, Toyah & Fripp are Toyah Wilcox and Robert Fripp. The former being one of the most unjustly forgotten 80s new wave frontwomen of all-time, and the later being the frontman of King Crimson and part-time collaborator of Brian Eno, David Bowie, Talking Heads, Blondie, Daryl Hall, Andy Summers, David Sylvian, The Orb, Van Der Graff Generator, Peter Gabriel, The Future Sound of London and Porcupine Tree (to name a few).
As prolific as both are, I feel safe in saying that neither have ever put out another album like The Lady Or The Tiger, which first came out in 1986 and has yet to be re-released digitally or on CD. Because while both have put out some wacky experimental shit in their days, this has to be the only spoken word album ever released by either of them.
Each track on the album isn't a song, they're short stories, both written by American author Frank R. Stockton. Both are equal parts logic puzzle as they are short stories, presenting readers with a near-impossible "what would you do" scenario at each story's end.
Toyah recites both stories, while Fripp provides his trademarked ambient guitar Fripptronics, layer-upon-layer of distorted, manipulated guitar effects that help to give both stories the dream-like, otherworldly quality that the author no doubt had in mind.
Even in the experimental realm of Fripp solo records and side projects, this album is a little out there and probably isn't for everyone (or most people for that matter). But I find it fascinating, and I'd listen to Toyah recite a phone book with that voice, so I hope you like it too.