I get to go to work tomorrow in a typhoon. How's your weekend?
Gary Numan
We Need It
Anthem
These tracks were on CD at some point, they were included on the re-issue of Numan's 1985 album The Fury. But that re-issue has been out-of-print for over 15 years at this point, and the tracks aren't online in any capacity where you can actually buy them, so fuck it.
I don't own The Fury, the common narrative regarding Numan is that you should best avoid anything he put out from 1983 to 1993, but I do enjoy these tunes. Very darkwave minimal stuff with Numan's trademark moan working well to tie it all together. And the vinyl I ripped them from is bright neon orange! See?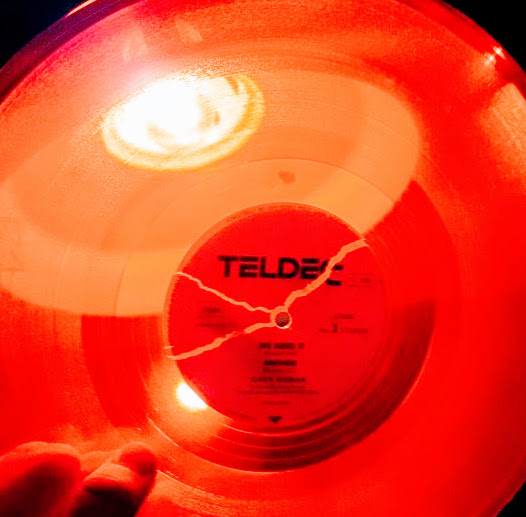 Neat.
St. Vincent
Power Corrupts (政権腐敗)
This one might get me a cease and desist but fuck it. Can anyone outside of Japan buy it? No.
This is the Japanese bonus track to St. Vincent's newest album, the excellent MASSEDUCTION. It's a re-working of the the title track, that features new vocals by Toko Yasuda, whose been in a few bands over the years. It's a pretty radical reworking, with Yasuda's vocals at the forefront. The only vocals by St. Vincent that remain are in the chorus.
Like I said, MASSEDUCTION is a great album and further proof that St. Vincent is a dope as fuck. Pick it up if you can, and even if you hate this track, give other songs from the a chance, this one really isn't representative of the album as a whole.
Les Daylight
Tango For Cats
I almost posted this full album, don't fucking tempt me.
I have no idea what this is, by the way. But I did pay $20 for the vinyl. So I got that going for me, which is nice.