I have huge news!
I can't tell you it. But it's really huge. And awesome.
When can I tell you the huge news?
Soon. But until then, hey some cool 80s music!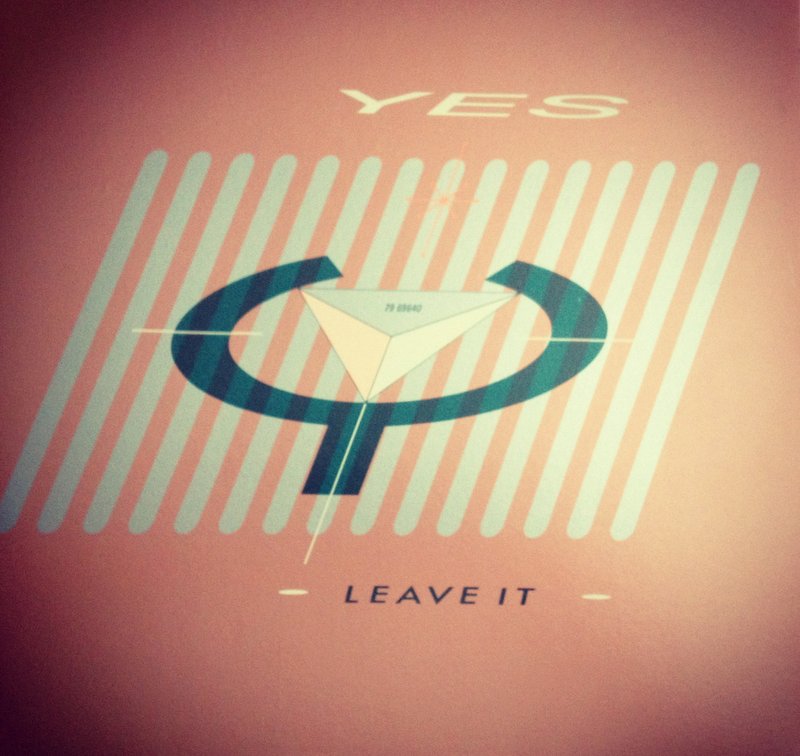 Yes
Leave It (Hello, Goodbye Mix)
One day I'm going to cave and actually listen to 90125, the Yes album that gave the world "Owner Of A Lonely Heart" and this equally good gem of 80s synth nonsense. It seems like the kind of stupid brilliance that I would fall in love with. But I've always wondered if actual hardcore Yes fans liked the album when it first came out. By all accounts it seems to be a very serviceable, above average synthpop record, but Yes was a prog rock band! Shit, there isn't one song on 90125 that's over 10 minutes long, fans of Tales from Topographic Oceans (the 2LP Yes album with FOUR 20 minute songs) must have been pissed at the time! However, their albums leading up to 90125 were allegedly so bad that maybe they took whatever they could get at that point that wasn't outright horrible. I certainly know how that can be, as a Def Leppard fan I would settle for a post-punk revival rip-off record by them if it was halfway decent.
Or maybe all of their die-hard old fans were replaced with Frankie Goes To Hollywood fans, as Trevor Horn produced both 90125 and the seminal work of 80s excess, Frankie's Welcome To The Plesuredome.
Frankie Goes To Hollywood
Happy Hi (Live)
Get It On (Live) 
Born To Run (Live) 
Warriors (Instrumental)
I have to give it to whoever is in charge of the Frankie Goes To Hollywood back catalog, they seem to be doing a pretty good job of re-issuing it. First there was the Twelve Inches two-disc compilation and now there's the new Sex Mix 2 disc set that features even more rare and hard to find Frankie goodies (although I guess there's a pretty severe mastering error on that one).
I give it up to them for going for the deep cuts and re-issuing long out-of-print and rare tracks, but I really think it's time for them to go the distance and just put it all out. If there was any band that is deserving a full-on mega huge box set collecting everything it would be Frankie Goes To Hollywood. I want every remix, every edit, every alternate version, every live cut. Everything. Yes. It would be huge. Yes. It would be expensive. But I would buy the shit out of that thing and I be quite a few people who read this blog would too.
Until then, enjoy these live cuts and an instrumental track that have yet to see the light of day on any of the numerous Frankie re-issues that have been put out so far.