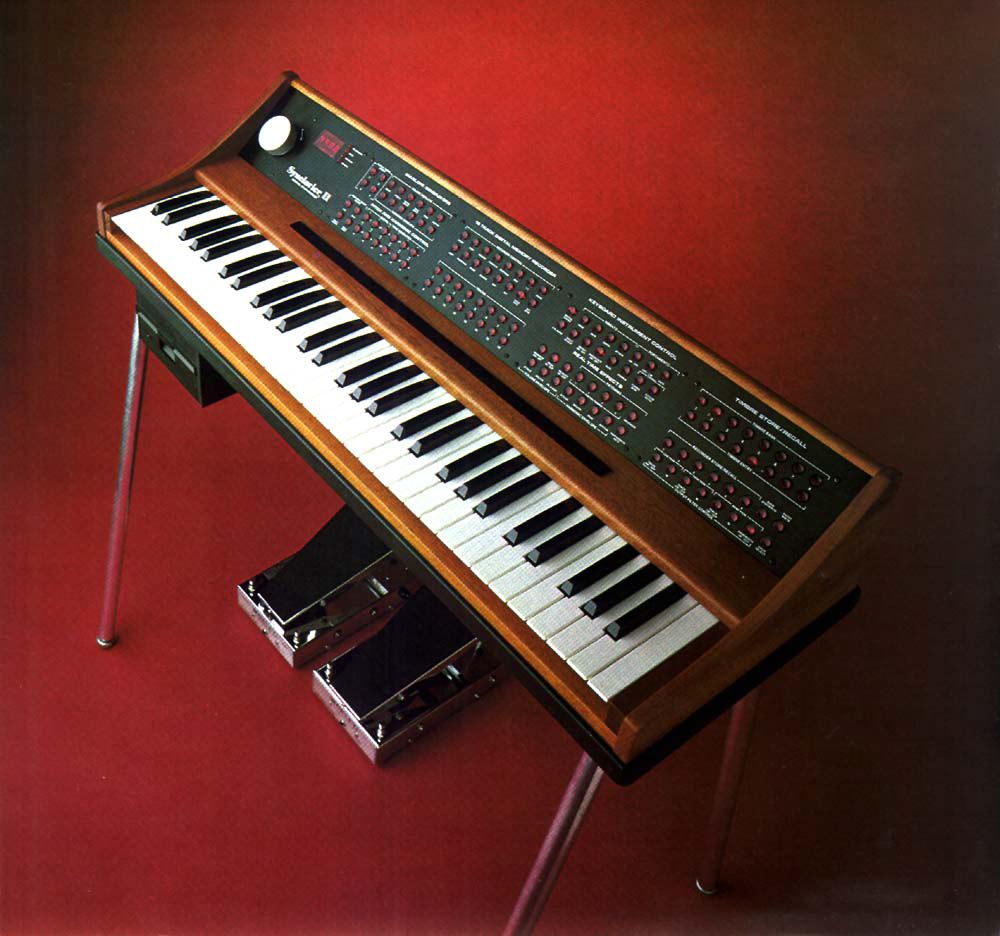 You see that? That's the Synclavier II, one of the first digital synthesizers. Before synthesizers like that, most of them were analog.
What's the difference?
Well, the sound in an analog synthesizer is created and modulated by the physical movement of its components, while a digital synthesizer creates sound using computer hardware. While some (including me) think that analog synths sound cooler and are more organic, they are a royal pain in the ass to work with. They're very hard to maintain, and they go out of tune pretty easily. In fact, in some cases the heat that is generated by simply playing them over an extended period of time is enough make them go out of tune. Just imagine how much of a nightmare they must have been for touring musicians at the time. I don't know how Tangerine Dream did it. Of course, I don't know how Tangerine Dream does a lot of things.
That's a hell of a barrier of entry for a lot of musicians. So in the late 70s, companies began to experiment with digital synthesizers and in 1979, the Fairlight DMI became the first digital synth to see widespread use within the recording community. One year later New England Digital's Synclavier II followed suit.
While the Fairlight probably had a larger foothold in the popular music landscape thanks to its use by artists like Peter Gabriel, New Order, Devo and Herbie Hancock, the Synclavier also played a pretty big part in creating what would become the sound of the 80s. Frank Zappa's 1986 album Jazz From Hell was composed almost entirely on a Synclavier, and artists as diverse as Paul Simon, Mr. Mister and Trevor Horn all made use of the Synclavier throughout the decade.
And I'm willing to bet that at least a few of those artists, and many others, listened to this record before doing so.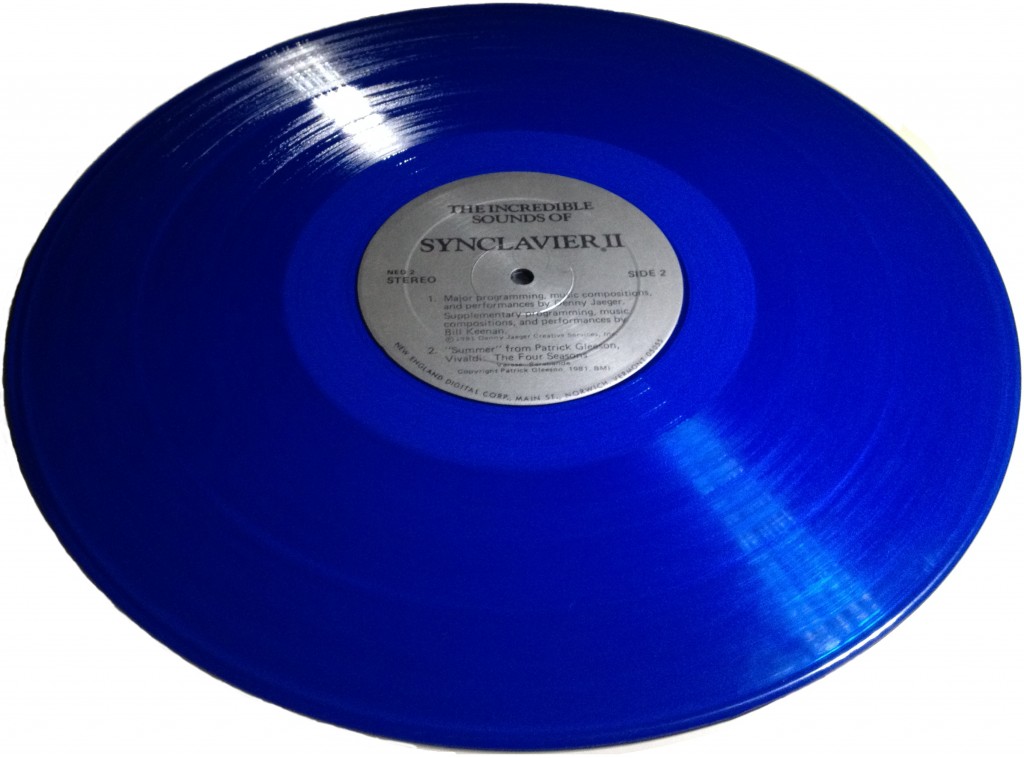 The Incredible Sounds of Synclavier II
Side 1
Side 2
Patrick Gleeson – Summer 
Released in 1981, this blue promotional record is basically one long demo reel that highlights the many strengths of the Synclavier. Throughout both sides of the record you'll hear synthesized bells, gongs, pianos, drums, bass and various spacey synth sounds that would eventually make their way to countless albums over the next 10 years. It's not really that musical, but for anyone interested in the behind-the-scenes aspects of the recording industry, digital equipment, or just goofy weird records, then this is probably worth a listen. At the end of the second side the full musical capabilities are showcased via Patrick Gleeson's interpretation of Vivaldi's "Summer," which I've included as a separate track.
I know Michael Jackson and Quincy Jones probably listened to this record when it came out. Doubt me? Just listen to side one and skip ahead to about six minute and 44 seconds in. If you don't want to, fine, you can just beat it.