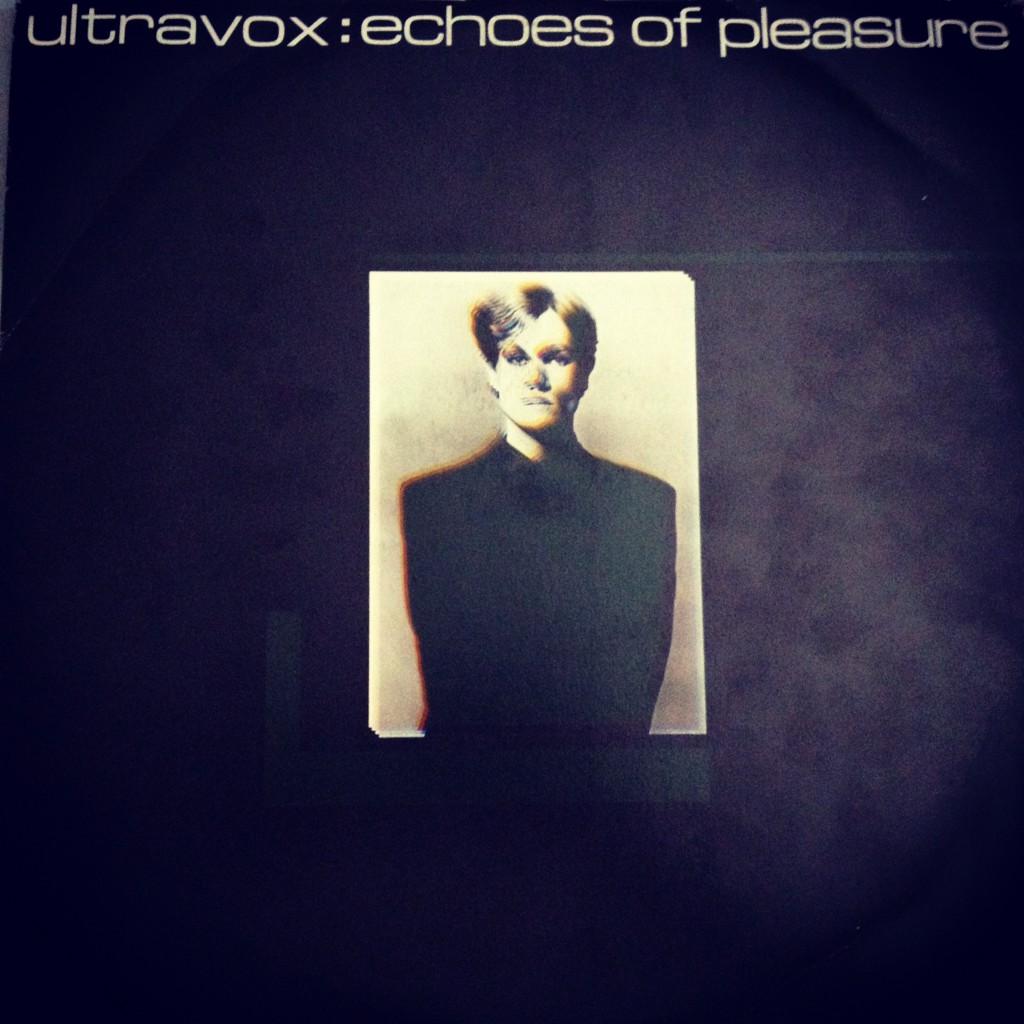 Echoes Of Romance
Part 1
Part 2
I've been accumulating quite a few bootlegs lately so I think I'm going to have to go bootleg crazy for the next few weeks to clear them out of my queue. Don't worry, I'm sure most of you will like what I have to offer (even those of you who whine about "decent music)." So let's just jump right in with one of my favorite recent bootleg finds, Echoes Of Romance by Ultravox.
This is an awesome album because it's basically two great bootlegs in one, 30 songs pulled from two completely different shows. The first 15 tracks are taken from a December 26th, 1978 concert at the Marquee in England. This is the original(ish) line-up that includes Robin Simon on guitars and, more importantly, John Foxx on vocals. It's classic early Ultravox, a bizarre combination of punk rock, synthpop and glam rock that still sounds unique and fresh some 32 years later. The quality is also excellent, with very clear vocals and almost no audience chatter. Classics like "Young Savage" and "Hiroshima Mon Amour" are performed, as well as awesome unheralded tunes like "Walk Away" and the supremely odd "Someone Else's Clothes." It's a great show and worth a listen to even the most casual fans of the group's early work.
The second half of this three-LP bootleg is comprised of songs from a December 13th, 1980 concert at the Odeon Hammersmith. This is of the "classic" line-up that features Midge Ure on vocals. The quality of this recording is a little more sketchy, with the vocals coming off a little more muddled at times and audience noises sometimes making their way into the mix. But even with its lesser fidelity it's still well worth a listen for fans of the group as the band plays favorites like "New Europeans," "All Stood Still," and "Vienna." Even Foxx-era tracks like "Hiroshima Mon Amour" and "Quiet Man" make an appearance. Great stuff all around.
I'm curious, which Ultravox do you all like the most? The punkier, harsher John Foxx stuff, or the classier, new romantic-influenced Midge Ure albums?
I love them both, although I still don't have all of the Ure-era stuff. I think my favorite Ultravox song overall is the Ure-fronted "Hymm," but I also have a soft spot for the crazier Foxx tracks like "Young Savage" and "Saturday Night In the City of the Dead." Ask me which iteration of the band I prefer one day and you might get a different answer the next. I can't decide.
Just don't bring up the Billy Currie-led era. That never happened.
NEVER HAPPENED.