Tonight's songs are defiant pleasures.
That's right, DEFIANT pleasures. Not guilty pleasures. I hate that term. To paraphrase Chuck Klosterman, a song cannot be a guilty pleasure. It doesn't actually cause you any harm. Now, cocaine, that's a guilty pleasure.
Defiant pleasures. You like them in spite of what everyone else may think of them, or what they may think of you for liking them. Stand tall in your adoration for upbeat pop songs you can dance to. Upbeat pop songs you can dance to make the world go 'round. Download these songs, put them in your iPod and rock out to them loudly. Then, when some hipster wanker gives you shit for them. Jump up and just dance in their face until they scoff and walk away.
And when their back is turned, that's when you kick them in the head.
Y'know, out of defiance.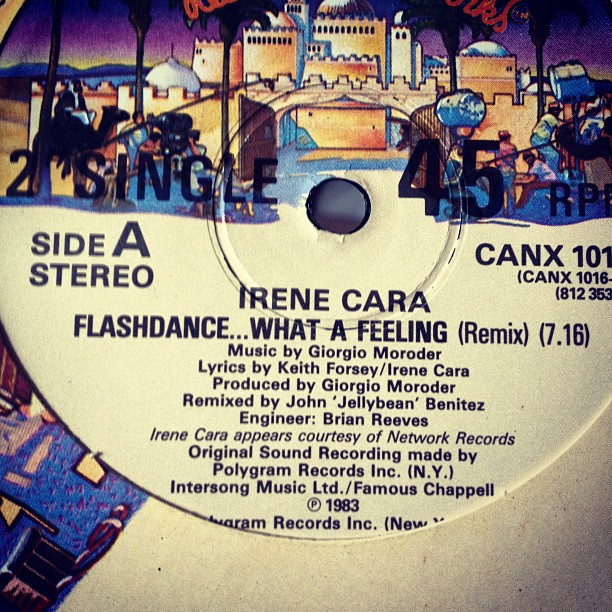 Irene Cara
Flashdance (What A Feeling) (Remix)
I first found out about this extended version of the theme to Flashdance about three years ago, and have been desperately seeking out the tune ever since. Thank you Vinylpalooza! I got this gem for just a buck, and I would have easily paid 10x that for the privilege of hearing this amazing seven-minute version of one of my favorite tracks of the early 80s. If you hate this song that doesn't mean you're a bad person, but you are just a little bit dead inside. I hope you know that.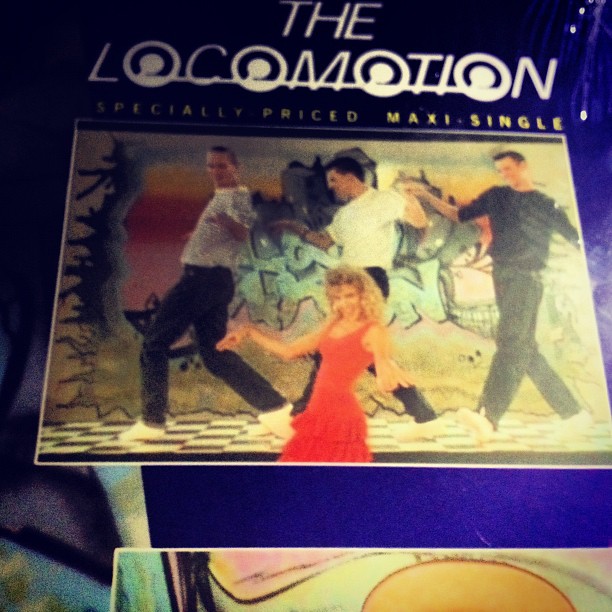 Kylie Minogue
The Loco-Motion (The Kohaku Mix)
The Loco-Motion (Sankie Mix)
My knowledge of Kylie Minogue's singing career is spotty at best. I know this song, then there's about a 12 year gap, and then everything from "Love At First Sight" on. I guess you could call that an American view of the singer, since she was pretty much a nobody here during the entirety of the 90s. What stuff from the 90s is her best? I've heard mixed things about Impossible Princess. Does it hold up still?
You know what still does hold up? This great cover of The Loco-Motion (that's how it's spelled on the sleeve). I need more mixes of this one. I might have to start buying some of Kylie's many remix collections. If for no other reason than to support that trend. More artists need to compile and release their mixes. I think one of these might be commercially available in the states, but whatever. Do the locomotion.