Coming here for game music? You're in luck! I finally posted some. But it's not here, it's over on my other blog. Check it!
In other news, I decided to get back on Instagram. I figured the social media platform known more for random pictures of food is probably better for me than the one known for spreading Neo-Nazi hategroups. You can find me at LostTurntable. I mostly post pics of records (shocking I know) but I also put up pictures of flowers and the occasionally weird/funny/pretty thing I see in Tokyo. If you're ever aching for sneak previews of what I'll be posting here, that's a good place to check as well.
I've  been posting a lot of avant-garde and Moog-centric nonsense as of late. How about some disco?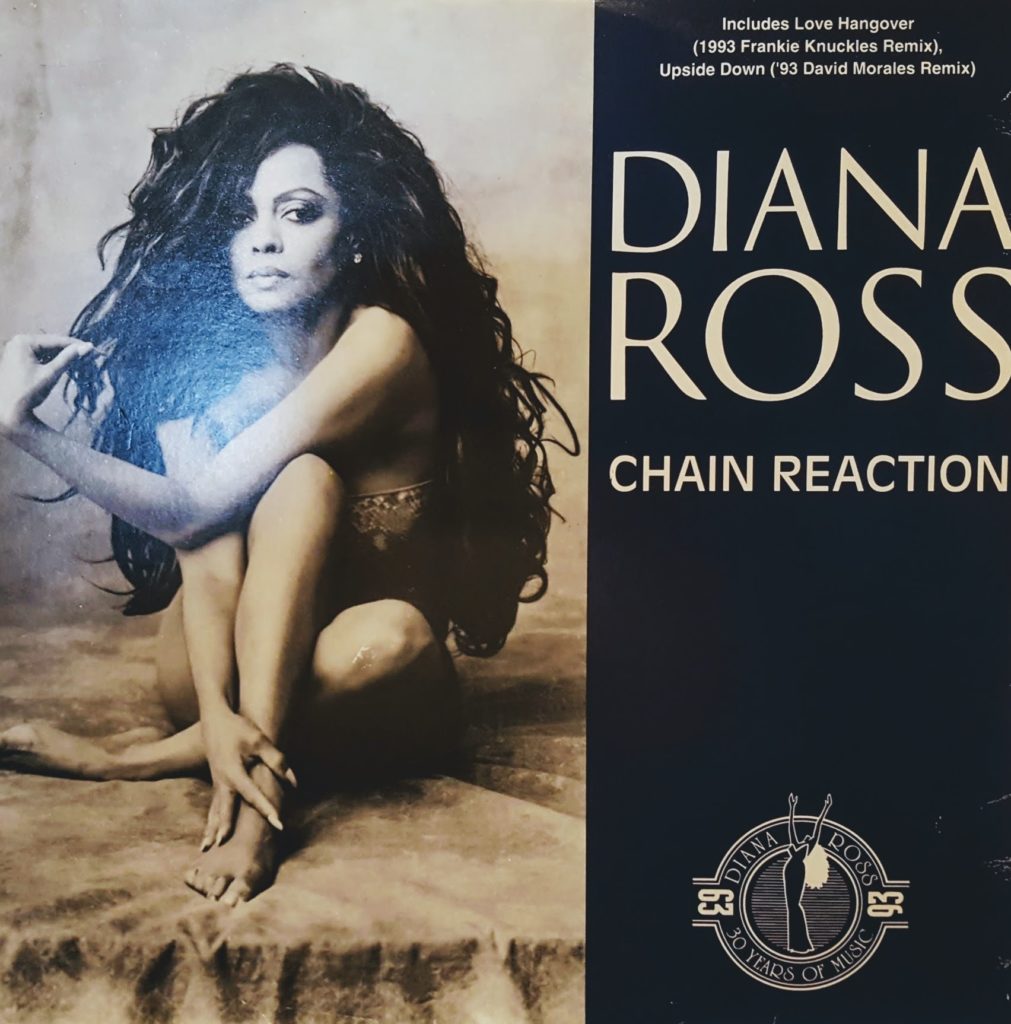 Diana Ross
Love Hangover (Tribal Hangover)
Upside Down (93 Remix)
Upside Down (Dub 2)
Someday We'll Be Together (93 Remix)
You ever notice how most good Nile Rodgers tracks kind of sound the same? You ever notice how that's not a problem at all because they're all dope as fuck?
These are all from the 12″ single to "Chain Reaction." I didn't include the mix of that track, as it's on one of Diana's greatest hits albums and easily available. All of these remixes are still unavailable outside of this single. The highlight of the bunch is that "93 Remix" of "Upside Down," an eight-minute extension of the disco track that is just more (but not too much) of a good thing. Although I think that the part where they cut up her voice so she says "up up down up up down" is kind of strange. It sounds like she's trying to dictate the Konami code or something. Still, a great mix.
The remix of "Someday We'll Be Together" isn't all that bad as much as it is entirely unnecessary. The original version features a musical accompaniment by The Funk Brothers and the Detroit Symphonic Orchestra, supplementing their instrumentation with a 90s house beat just seems wrong.
Madonna
Celebration (Oakenfold Remix)
Celebration (Benny Benassi Dub)
Celebration (Johnny Vicious Club Remix)
Celebration (Oakenfold Remix Dub)
Edit: Apparently I posted these a few months back? Oh well.
I still have…one second, let me go count…51 or so rare Madonna remixes I need to get around to posting here, so I figured I should get on that. I found myself in a dirge of Madonna about two years ago when a local record shop had a massive Madonna 12″ single sale. I don't even remember how many singles I bought that day, too many probably. I know I didn't need that 2×12″ remix single of her cover of "American Pie," that's for sure.
While "Celebration" isn't A-grade Madonna, it's certainly better than that.
The 2×12″ single from which I ripped these also had a pair of Benny Benassi remixes that I'm not including here as they are currently in print and available on most digital music storefronts.