I'm fairly certain I've stated this before, but I'm really happy when I say "boy I wish I could find a copy of [insanely obscure record]" and then immediately find said record, randomly, in a record shop for a steal of a price. I feel as if that happens far more often than it should, statistically speaking. Maybe I should start saying that for other things. Let's give it a try.
Boy, I wish I could find a formula that makes affordable cold fusion possible! And maybe that Trump pee tape too! That would be great.
Okay everyone, expect the energy crisis, and the American political nightmare, to be solved with a few weeks. You're welcome. In the meantime, here's a fucking amazing synthesizer covers album you need to download right this second.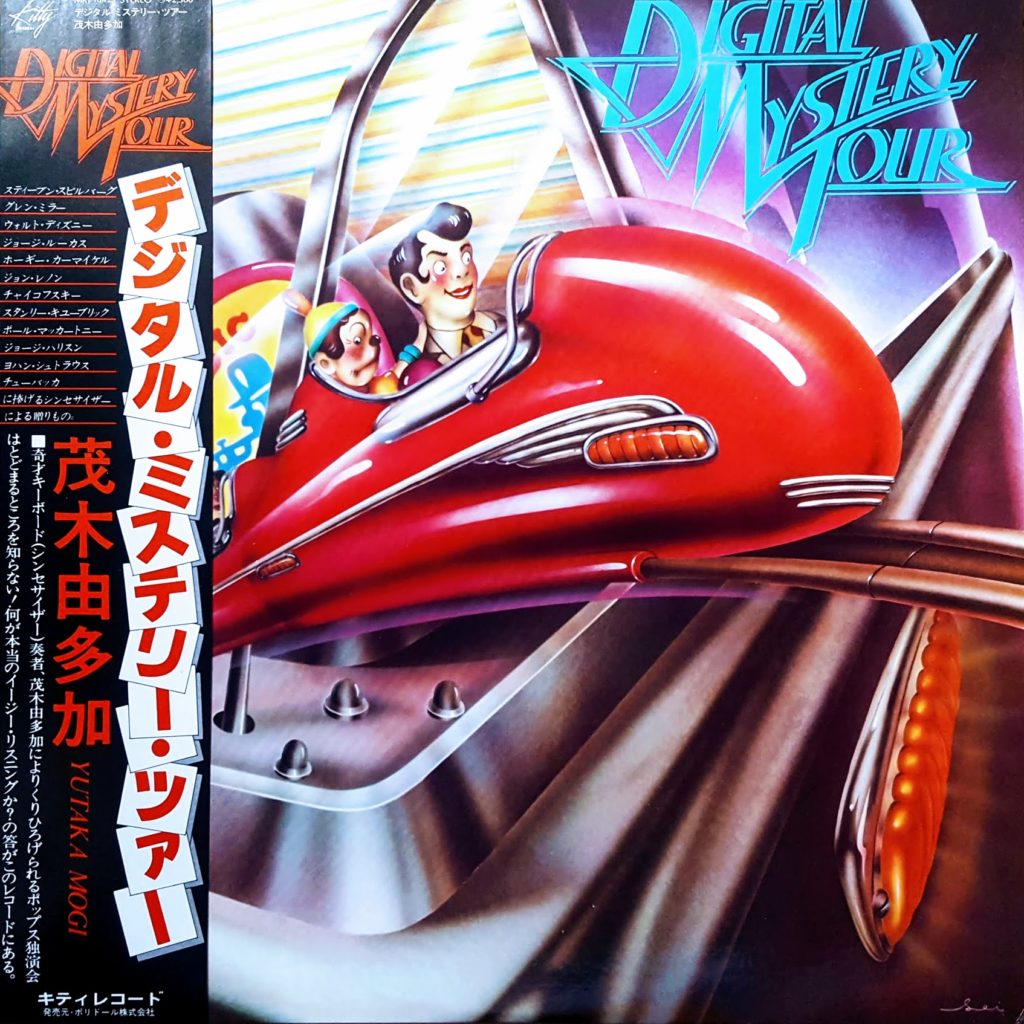 Yutaka Mogi – Digital Mystery Tour
I mean, I literally found this album less than two weeks after publicly proclaiming my desire to buy it. Fucking rad.
This is Digital Mystery Tour by Yutaka Mogi, like its title suggests, a large portion of it is dedicated to reworking Magical Mystery Tour with digital instruments. As such, that means we get all-synth takes on the Beatles classics "Magical Mystery Tour," "Flying," "Your Mother Should Know," "Blue Jay Way," and "Fool On The Hill."
All of the Beatles covers are utterly brilliant, and are absolutely not afraid to radically tear apart the originals if needed. "Your Mother Should Know" is transformed into some wacked out funk track, and "Blue Jay Way" is re-assembled to be almost a new age number (and stretched out to be nearly twice as long as the Beatles original). Mogi also goes the quiet route with "Fool On The Hill," with ethereal faux-strings and a quiet piano giving the song a strange, almost choral quality. The opening "Magical Mystery Tour" is a relatively straightforward cover, but Mogi's insistence of using heavily modulated and just downright bizarre synthesizer settings will work to give it an otherworldly feeling.
For whatever reason, only half of the album is dedicated to The Beatles. Side two is dedicated to re-imaginings of much older numbers and features "When You Wish Upon A Star," "The Skaters Waltzes – The Blue Danube," "Tea For Two," "Star Dust – Moonlight Serenade" and "Dances Of The Swans." The rather pedestrian selection might make you think that the second half is filler, but Mogi really tears through these numbers as well. Just like The Beatles' tracks, Mogi does what he can to give these songs new life. And the arrangements are just so lush. Early synthesizer covers records were sparse and simple because they had to be, due to the limitations of the hardware. This album came out in 1978. By then, synthesizers had become largely polyphonic, and a hell of a lot easier to manipulate and use. Mogi takes advantage of this, pumping as much life into these numbers as possible via a seemingly unending array of audio trickery and bombastic sound effects.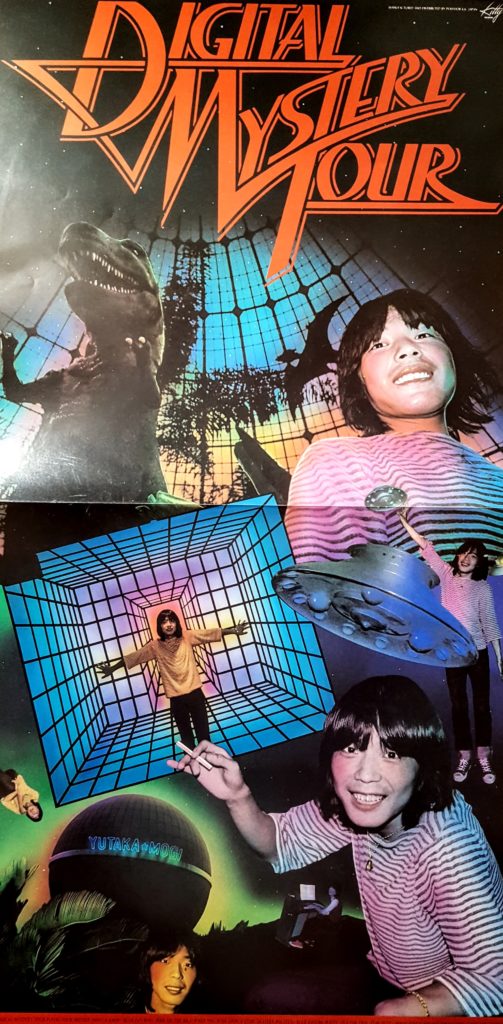 I need to start cataloging and ranking the myriad of moog/synthesizer covers albums in my collection. Every time I discover a new one I think it stands head and shoulders above the rest. I think I bias myself towards the new finds simply because I get so excited when I stumble upon them. Still and yet, I really do think this one is special, a fantastic showcase of what the synthesizers of the era could do, all performed by a wonderful musician who more people need to know about. If you listen and like it, be sure to check out this post, which also features some amazing music by Mogi.