I'm wicked hungover and have to be at work in three hours. Let's chill out.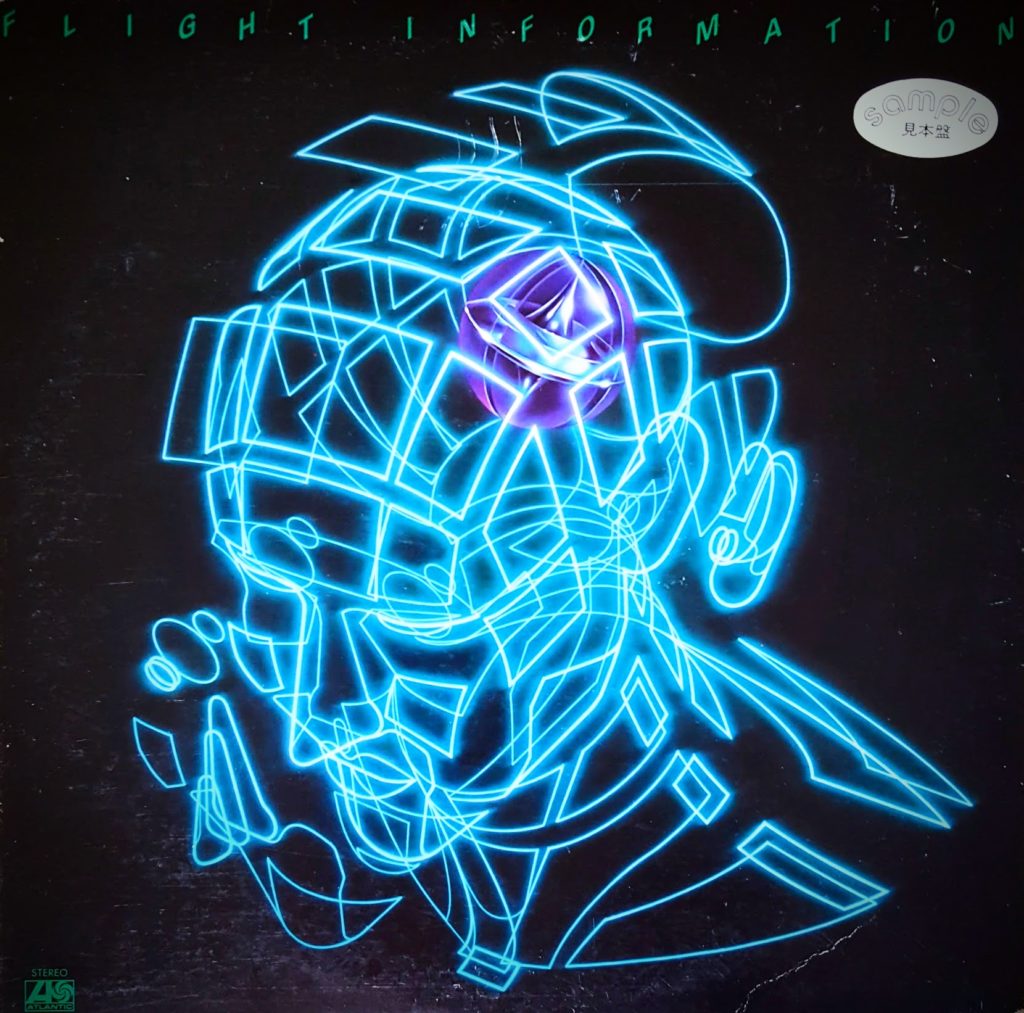 Yukata Mogi
Die Deustche Ideologie
Flight Information
Near Miss
Telstar (Single Edit)
Yukata Mogi was a keyboardist for the Japanese progressive rock band Yonin Bayashi, who released several albums in the 70s and into the 80s. They're really good. I highly recommend their 1974 album Ishoku-Sokuhatsu, as well as Neo-N, which came out in 1979. That one is actually my favorite of theirs that I've heard so far, due to its combination of prog-rock and new wave. And I don't mean Yes "Owner Of A Lonely Heart" new wave, this album is much more aggressive. I suspect it was influenced by Ryuichi Sakamoto's 1,000 Knives and other experimental stuff from the time.  It even has a bit of a Philip Glass vibe. These dudes should've collaborated with Polyrock.
Mogi is the keyboardist on that album. I believe it was his only collaboration with the group. I dug the record so much, especially his work on it, that I tracked down his 1980 solo record Flight Information, hoping for more of the same.
The album, it turns out, is nothing like Neo-N, and is a much more laid-back and jazzy affair. Not all of it is my cup of tea, but I do dig a few of the songs, which are the ones I'm sharing today.
Also up there is his cover of The Tornados' "Telstar." This song is on Flight Information, but that version segues into another track. However, the song was also released as the b-side to to the single "Sky-Love." For that release, a different mix was created with a modified ending, allowing for it to be played on its own. That's the version I'm including here.
I think that Mogi passed away a few years back, and sadly his discography is rather sparse. He released a covers album in the late 70s that includes a radical cover of "Magical Mystery Tour." If I can track down that bad boy I'll share it here for sure.
Now if you'll excuse me, I need to drink all the tea and take a 30 minute shower.