Welcome Retronauts listeners who are discovering this blog for the first time thanks to my recent appearance on that show. It was a lot of fun to be back after a long hiatus from it!
I do occasionally post game music here. I'll probably be sharing some in the coming week or so. A good one too, something extra bizarre, so hold tight on for that. In the meantime, be sure to check out my other site, Mostly-Retro.com. I post a lot more gaming and Japan-related stuff there.
In the meantime, here's an obscure album of synthesizer covers. Y'know, the hottest latest.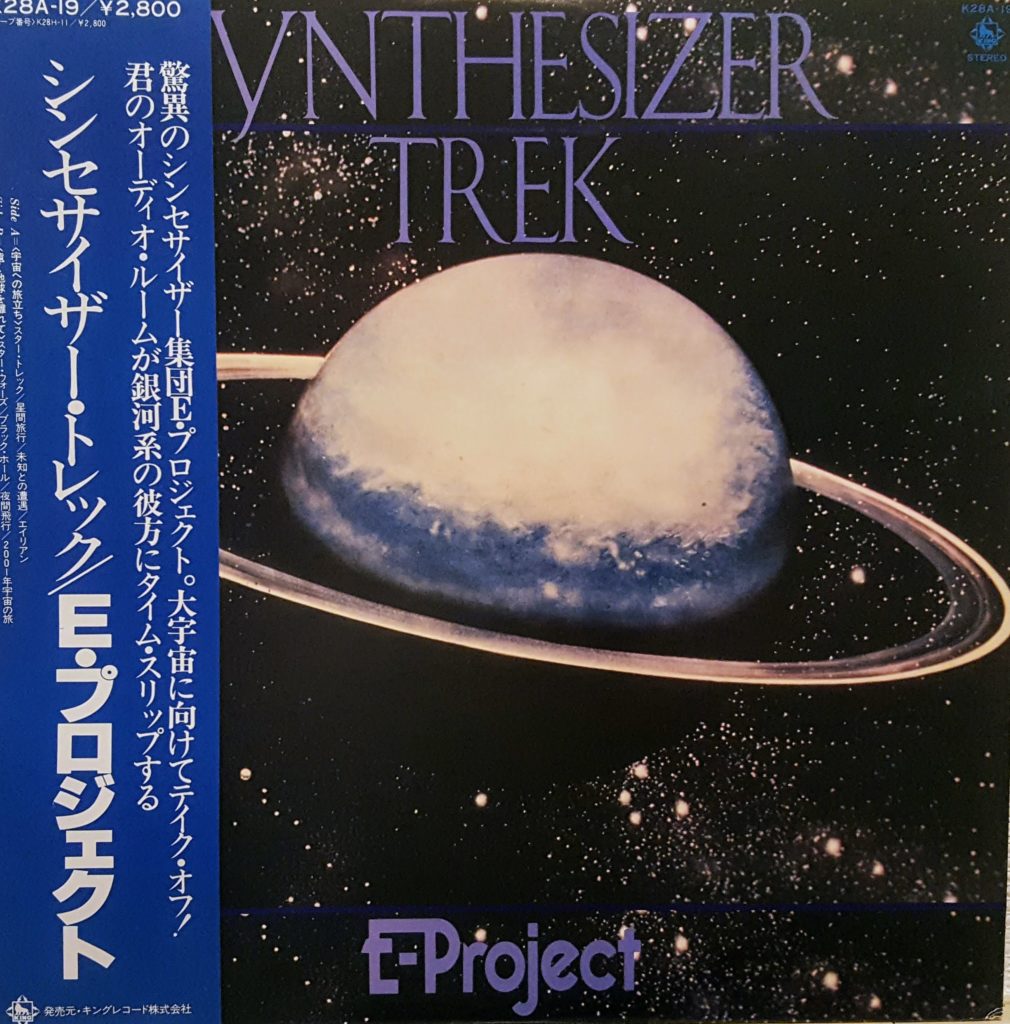 E-Project – Synthesizer Trek
The liner notes on this release don't have a lot of details regarding who E-Project exactly is. But from digging around on the internet I discovered that E-Project is a duo comprised of Susumu Hirasawa and Takashi Kokubo. At least, that's what a random website said.
It would certainly make sense though. Hirasawa is an incredibly influential and eclectic musician. He's best known in Japan for his work with P-Model, an amazing group that did a bit of everything from prog rock to new wave synthpop, but he also has an extensive solo discography that I've been meaning to dive into a bit more.
Takashi Kokubo has also been around. He was in a prog rock act called Ring, but I don't know anything about them. What I do know is that after this album was released in 1980 he started pumping out the amazing Synthesizer Fantasy anime/manga "soundtrack" LPs that I often mention here. He put out 10 of those bad boys in a scant three years. I own half and I can personally attest to how utterly amazing they are. Fucking rad shit even if you don't give a shit about the anime they originate from (I certainly don't). He also released a Bach covers album called Digital Bach, which I have, and I'm certain I'll share here at some point.
Anyways, unlike a lot of the other synthesizer albums I've featured here recently, this one is almost entirely focused on newer (at the time) compositions, specifically it focuses on themes and songs from big sci-fi epics. That means you get synthesized covers of the Star Trek and Star Wars themes, as well as all-electronic takes on tunes from Close Encounters, Black Hole and even Alien. The main theme from 2001 is also included, because how couldn't it be. Also along for the ride is the original track "Intergalactic Journey," and "Night Flight," a cover of an obscure song I've never heard of.
My favorite number on the album is the batshit interpretation of the Star Trek theme. It incorporates this wacky, weird synthesizer springy effect into the mix. Sounds like noises you'd hear if you came across Q-Bert fucking or something.
Sorry for that mental picture.
Please enjoy. And if you're interested to find out what synthesizers were used on this album, you're in luck, they listed them all.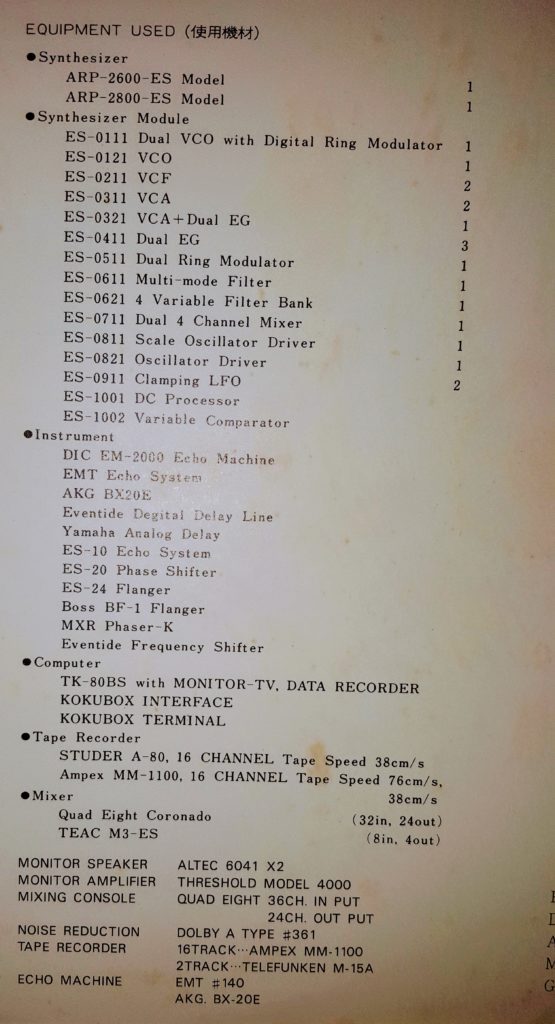 Holy shit.