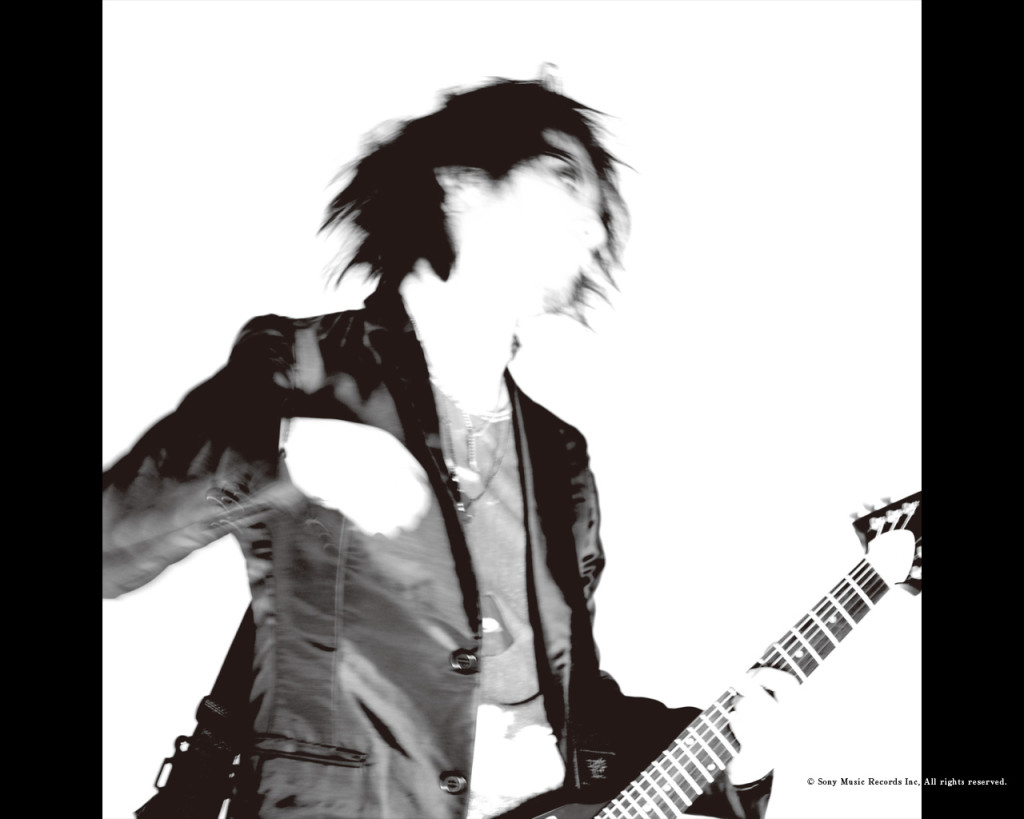 I've pretty much been listening to Boom Boom Satellites every single day since I got back from Japan in January. Before then I only had their 1999 debut album Out Loud (their only CD to get a proper release in the states), so I guess I've been going on a binge of their entire back catalog to make up for lost time.
Since I've been diving into their back catalog I've been trying to figure out exactly why they've failed to gain any kind of foothold in the states. And after listening to all of their albums multiple times over, I think I've managed to pin down their lack of success in the West to one thing: jazz.
Allow me to elaborate.
Boom Boom Satellites' first album, Out Loud, was released in the states not soon after it came out in Japan. It was even given a fairly big push by their American distributor Epic. They went on tour with Moby, and were even commissioned for some pretty big remix jobs. I think a lot of people had the band pegged to break through because that album was the perfect crossover record; very much like an "electronica" album of the era, but with a very heavy, very guitar-focused rock sound as well.
But if the band gained any momentum off of Out Loud, they probably squandered it completely with their next two albums. Their second album, 2001's Umbra, is the poster child for the stereotypical "difficult sophomore album." While a fine record, it's all over the place, with the band taking detours into hip-hop, drum and bass, and even some trip-hop. It's not the kind of album that one can just pick up and listen to.
And things got even less accessible with their third record, Photon, as it found the band diving head first into the oh so dangerous waters of acid jazz with crazy, free-flowing horns and rambling drums taking  hold on about half of the album's tracks. It's interesting, to be sure, but jazz fusion electronica isn't exactly a crossover genre that the masses are eager to eat up. It's a shame too, because while the album as a whole is pretty out there, two of the band's most intense and powerful tracks, "Dress Like An Angel" and "Light My Fire" are buried alongside the freeform jazz freakouts.
Since then, the band has all but completely discarded their jazzier and more experimental side, opting instead for a more electronic-rock sound that could best be described a s heavier, more frantic version of Garbage. Their follow-up to Umbra, 2006's On, opens with "Kick It Out," an obvious ready-made single designed exclusively to be a radio megahit if there ever was on. It was a massive smash for the band in Japan, but by then I think the jazz had done its damage. American record labels probably stopped calling, and anyone who had heard of the group during their brief run for success in the states had probably forgotten about them. Even I forgot about them for a long time, and I saw them live once!
And it's a damn shame, because while they're not as experimental or complex as they used to be, ever since 2006's On they've been doing nothing but cranking out one solid electronic-influenced rock banger after another. Exposed (2007), To The Loveless (2010) and their recent release Embrace are all amazing works that combine electronic dance music and hard-rocking guitars better than anyone else on the planet. They've simply taken their unique sound to a whole new level. Sure, it's lacking some of the spontaneity and experimental nature of their early work, but it's infinitely more accessible, and damn it, there's nothing wrong with creating music for the masses.
Only three proper Boom Boom Satellites are available digitally in the states: Out Loud, Embrace and Exposed. I recommend starting with Embrace, but Over and Over, a 2010 greatest hits compilation made specifically for American audiences, is also available, and that's probably a good start for those looking to find out more about the band.
Even though the majority of their stuff is out of print in America, I don't want to just post all of it. I do feel like it's just a matter of time before they do make it here, at least digitally if nothing else.  But I did want to share something special, something that both die-hard Boom Boom Satellites fans and newcomers to the group would appreciate, and I think I found it.
Boom Boom Satellites (Live At Shibuya O-East)
All In A Day
Back On My Feet
Kick It Out
Light My Fire
Dress Like An Angel
When Boom Boom Satellites excellent 2010 album To The Loveless was first released, it came in a special edition that included a live DVD. Above is an audio rip of that concert. I chose to share this for two reasons. One, it's an excellent mini-setlist that shows off both the electronic and rock sides of the group perfectly. Two, it also shows how damn awesome their live show is. As great as the studio versions of "Kick It Out" and "Dress Like An Angel" are, they cannot hold a candle to these live cuts, especially with "Kick It Out." Holy shit. It's crazy. If I ever get to hear that song live in person I think my heart will explode. Fucking incredible.