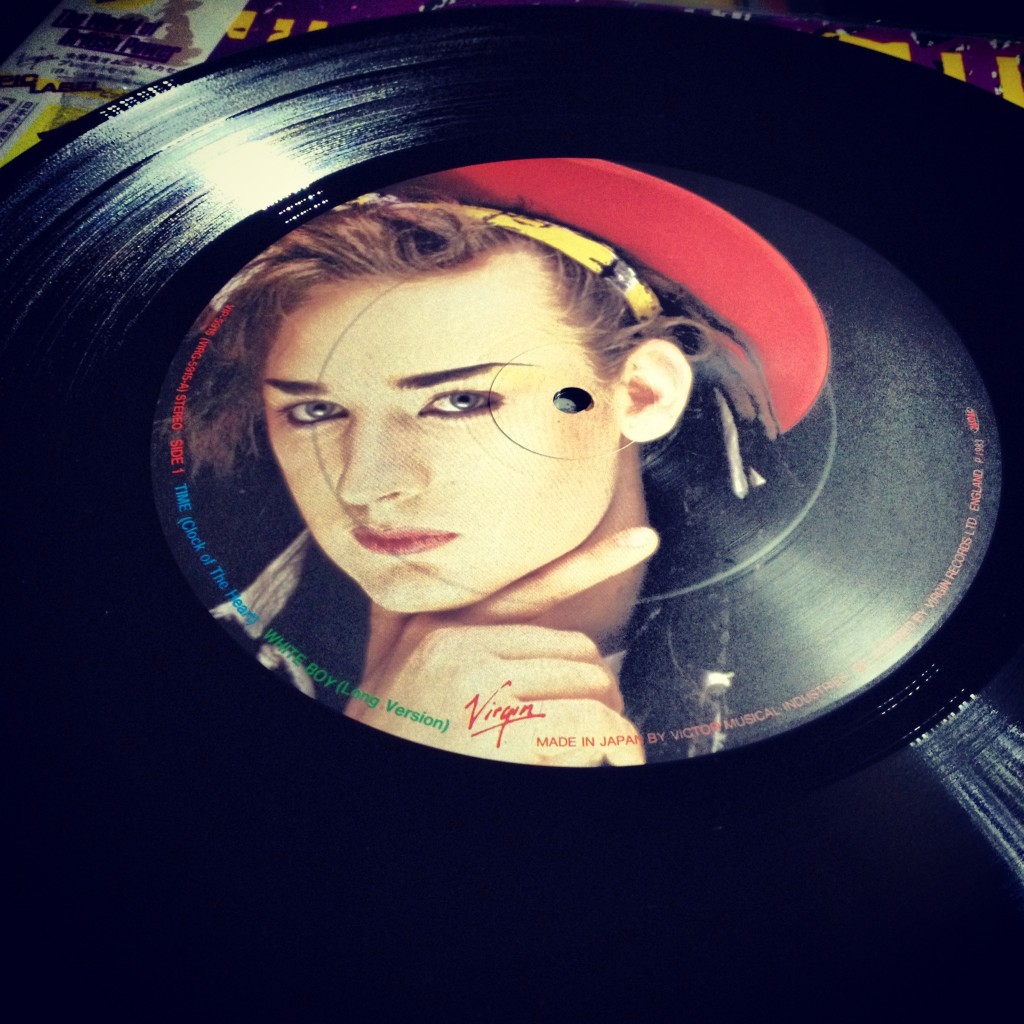 Look at Boy George. Would you really want to hurt him?
The Family
The Screams Of Passion (Extended Version)
Nothing Compares 2 U
The Family sure sounded a lot like Prince. That's probably because Prince created the group, wrote nearly all the songs for their sole album (which he also produced) and performed most of the instruments on it as well. Rumor has it that he even recorded vocal tracks that vocalist St. Paul used as a guide for his own vocal performance. Since St.Paul sounds just like Prince throughout the entire album, I think that rumor has some credence.
The Family's only album failed to chart, and they've pretty much vanished into obscurity since the 80s, save for the fact that their album was the birthplace of "Nothing Compares 2 U," the song that Sinead O'Connor made crazy famous just a few years later (although if you ask me, that's only her second best cover. This would be her first).
A major bummer about The Family is that, since they were such a commercial failure, almost none of their work was given the 12″ single treatment. "The Screams Of Passion" was the only track from their album that got an extended version, and it's only about a minute and twenty seconds longer than the original version. Still, it's a good version of a great song.
The B-side of the 12″ single was the album cut "Yes." But whatever, I'm sharing "Nothing Compares 2 U' instead. Because duh.
Culture Club
White Boy (Long Version)
I'm Afraid Of Me (Long Version)
Am I high or does "White Boy" sound a little like a Duran Duran song?
That's all I got tonight. I'm sure there is something interesting to be said about Culture Club. I'm equally sure that at 12am on a Monday night that I am not the person to do it. Enjoy these mixes that I got off of a crazy looking Japanese 12″ single.