I haven't posted an extremely stupid lounge/Moog album in a long time. Let's fix that.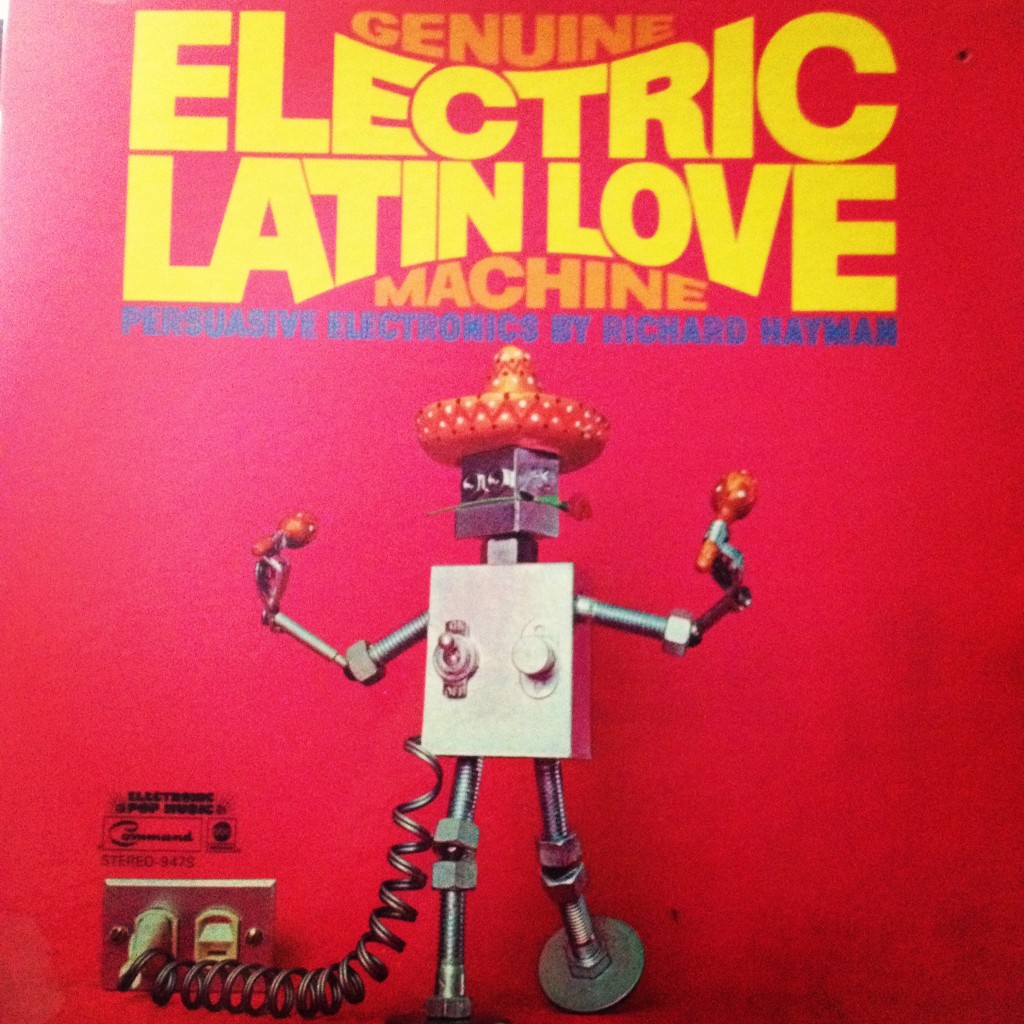 Richard Hayman – Genuine Electric Latin Love Machine
Richard Hayman is one of those people whose career is so long that it's nearly impossible to summarize. As just about any page about him will tell you, he's most known for being the arranger for the Boston Pop Orchestra, a position he held for over 30 years. According to his AllMusic bio, Hayman also served as a music director for a very eclectic assortment of celebrities, including Johnny Carson, Pat Boone and Olivia Newton-John. According to this photo of him, he enjoys large bowties.
He also apparently liked to make really silly early electronic music. In 1969 he released this goofy little record, no doubt an attempt to cash-in on the synthesizer craze that Wendy Carlos started with her legendary Switched-On Bach album a year earlier.
Did I mention this album is goofy and silly? Because holy shit it is.  As the title suggests, most of the songs are electronic re-imaginings of "Latin" songs like "The Peanut Vendor" and "La Comparsa." But it also has a few mainstream pop songs thrown in for good measure, including "The Look Of Love?"  and "The Girl From Ipanema." Don't expect any covers of rock tunes though, I don't think Hayman was hip to that sound.
It's not as memorable as other early electronic albums, but its still worth a listen. And I think everyone in the world should take note of that amazing cover.