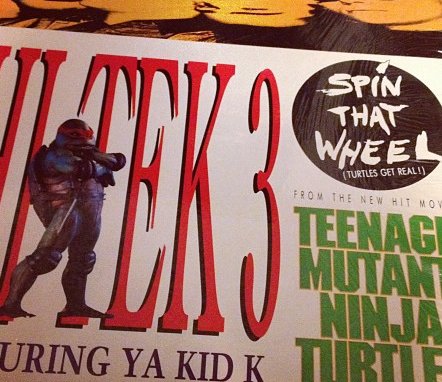 I planned tonight's post as such solely so I could use that headline.
Supertramp
I'm Beggin' You (Straight Pass)
I'm Beggin' You (Mad House Mix)
I'm Beggin' You (Dub)
If you would have told me 10 years ago that I would be rocking out to subpar Supertramp remixes, I would have punched you in the face and called you a liar. Shit, if you would have told me that 10 months ago I still probably would have called you a liar (I wouldn't have punched you in the face though, I've mellowed a bit in my 30s).
But why do I have a newfound appreciation for the group? A band that could be generously called a second-tier prog-rock group turned third-tier pop act? Is it because of my mellowing out? As I've gotten older, have I wussed out a bit? Trading in my Pantera and Slipknot albums for easy-listening radio-friendly pop favorites?
No, I've just become less of a judgmental asshole.
Honestly, my recent interest in Supertramp has more to do with random chance than anything else. Hearing "Crime Of The Century' in a record store and being blown away, only to buy the album from which the song gets its name to discover six more tracks that are almost just as amazing (…and "Bloody Well Right," a song I still can't get behind). Crime Of The Century remains the only album by the group that I own, but I keep meaning to pick up more. I'm very curious about their first two, super-prog sounding albums, as well as the uber-popular Even In The Quiest Moments and  Breakfast In America.
"I'm Beggin' You" is not from any of those records though, it's from the group's 1987 LP Free as a Bird. The first second record by the group to not feature founding member Roger Hodgson, it was a critical and commercial bomb that pretty much led to a 10 year hiatus for the group. This song isn't horrible, I've certainly heard worse 80s pop tunes, but even I, with my limited knowledge of Supertramp, know that this doesn't sound like a Supertramp tune at all.
It does have a "house mix" though, and that's not something you can say for most singles from 70s prog rock groups. Unless somewhere there's a 12″ house mix of "Mama" by Genesis that I don't know about.
Oh god that would be so awesome.
Hi Tek 3
Spin That Wheel (Extended Flick Mix)
Spin That Wheel (Flick Mix)
Spin That Wheel (Dub Mix)
Spin That Wheel (Dub Edit)
That's right, the house mix of a Supertramp song isn't the dumbest thing in tonight's post. I'm proud of that.
"Spin That Wheel" is a song from the soundtrack to the original Teenage Mutant Ninja Turtles movie. Hi Tek 3 are a side-project/alternate name of Technotronic, the Belgium dance act who brought the world "Pump Up The Jam." Based on those two bits of information you probably already have an idea as to what this song sounds like, and you're probably right. Enjoy.