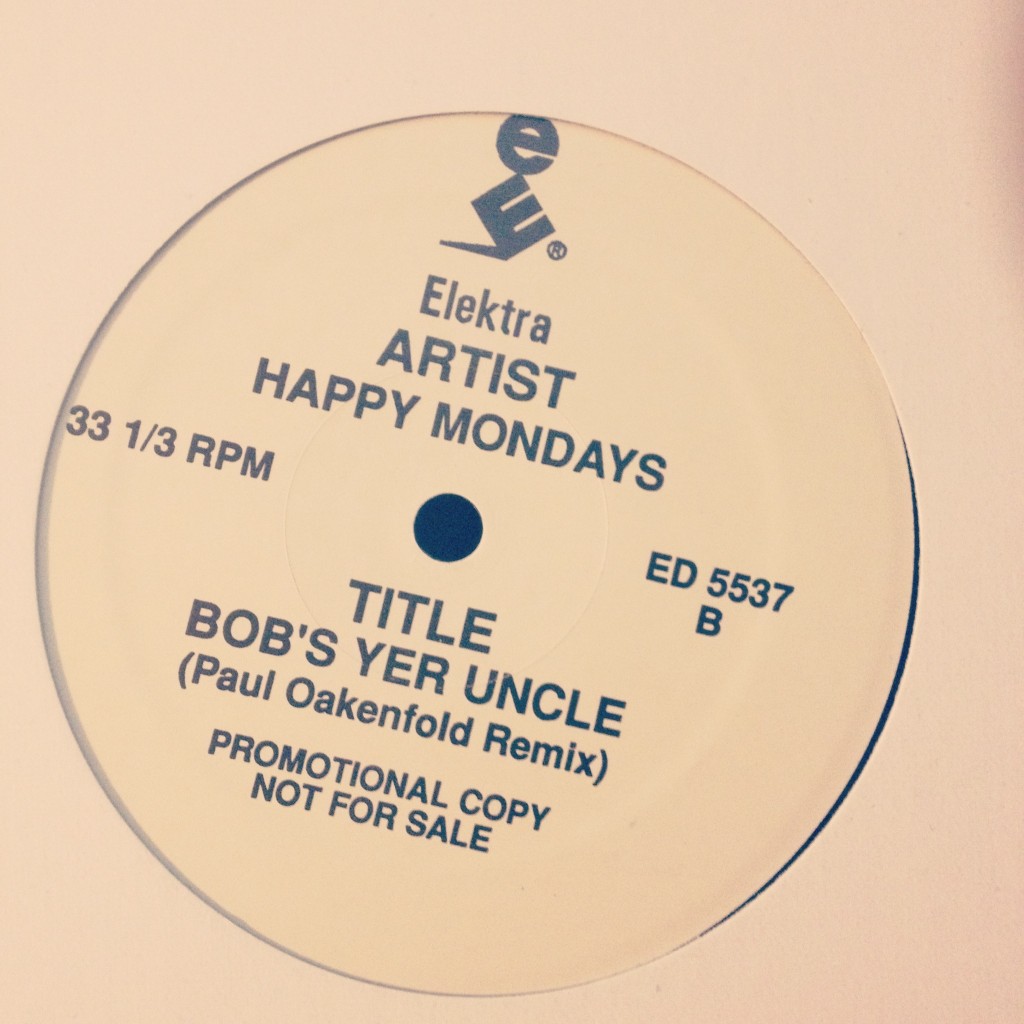 In case you hadn't heard, I recently completely the epic-length Lost Turntable Guide to Recording Vinyl. You should totally read it. It's almost 5,000 words though, so maybe you might want to pee first.
Happy Mondays
Bob's Yer Uncle (The Grid Mix)
Bob's Yer Uncle (Paul Oakenfold Mix)
These remixes are from a 12″ promo copy I snagged last week, they're chill as shit. This song is my new jam.
The Human League
All I Ever Wanted (Oliver Lieb's Main Mix)
All I Ever Wanted (Oliver Lieb's Alternative Mix)
All I Ever Wanted (The Vanity Case Mix)
All I Ever Wanted (The Vanity Case Instrumental Mix)
I love it when a band's fans obviously hi-jack Wikipedia and the moderators are none the wiser. Take The Human League for instance. Not only does their wiki have a tremendous amount of extraneous data (not to mention the most needlessly complicated band members section I've ever seen), but pages for individual members, albums and even songs are freakishly in-depth and filled with unsubstantiated "facts" and bizarre justifications for why The Human League is no longer the biggest band in the world. For instance, both the wiki for this song as well as the wiki for Secrets, the album from which the song came from, claim that the song/album were not hits because the band's label was on the verge of bankruptcy when the album came out, and that the BBC had blacklisted the band. I think the whole "it's 2001 and we're an 80s synthpop band" had more to do with the album's lack of success than anything else.
I'm not knocking The Human League, don't get me wrong, I love them, I just don't love them enough to oddly rationalize why they're no longer popular. Shit, I love me some Toadies, but you don't see me saying that their lack of current success is due to a conspiracy involving Clear Channel, the Freemasons and the Gin Blossoms.
Wait, I may be on to something here…
Anyways, these are good remixes, download them.