All this talk about Nirvana and the butchering of modern music has made me a bit down, let's fix that.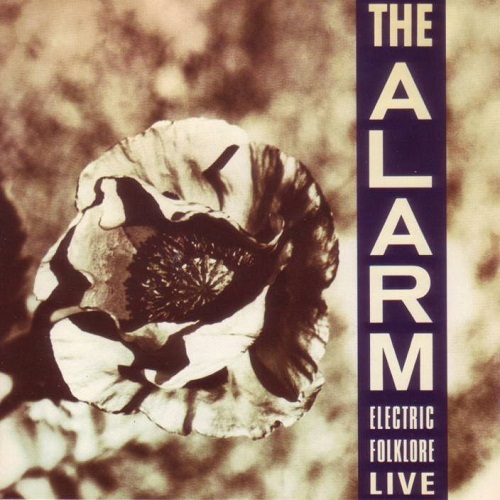 Alarm – Electric Folklore Live
Rescue Me
Strength
Rain In The Summertime
Spirit of '76
Permanence In Change
Blaze of Glory
The last time I posted tracks by The Alarm I described them as one of the most earnest bands in history. After listening to this incredibly emotional and spirited live album, I think a better word to describe The Alarm would be "idealistic." What are they idealistic for? Well, I don't think that really matters all that much. They believe in something, dammit and they want you to as well!
And hey, there's nothing wrong with a little vague idealism and positivity.  For years bands have been making a fortune by tapping into teens' vague defeatism and negativity, so I think the Alarm did a good job at hitting an underrepresented market. They basically took the attitude of 70s UK punk and inverted it.
Some would say that U2 has made a career doing the same thing, but those people forget that U2 sucks (and yes, I'm aware that The Alarm opened for u2).
But I think the best way to describe The Alarm's sound, what they believe in, and what they try to achieve is this quote by Woody Guthrie, which lead singer Mark Peters quotes on this live album during "Rescue Me":
"I hate a song that makes you think that you're not any good. I hate a song that makes you think that you are just born to lose. Bound to lose. No good to nobody. No good for nothing. Because you are either too old or too young or too fat or too slim or too ugly or too this or too that….songs that run you down or songs that poke fun of you on account of your bad luck or your hard traveling. I am out to fight those kinds of songs to my very last breath of air and my last drop of blood."
Now that is a man who wants to inspire and motivate people to be positive and hopeful! No wonder the dude beat cancer twice!
Electric Folklore was the only live album The Alarm released during their original run, and I'm fairly certain it's the only live album by the band that features the original line-up, although I could be wrong about that. The entire album was recorded at the Boston Wang Centre in 1988. It's been re-issued a few times, but never in an expanded format that includes the whole concert, and that's a damn shame. The Alarm is a great live band.
This recording was taken from a promo cassette that was still sealed when I bought it, so it sounds pretty damn good. Enjoy, and I'll see you all next week.