I celebrated American Independence Day by watching clips of The Day After on YouTube. Actually, my roommates did more to celebrate the holiday and they're both Chinese immigrants. I fail at being American.
But I totally rule at sharing 80s music, so let's do this.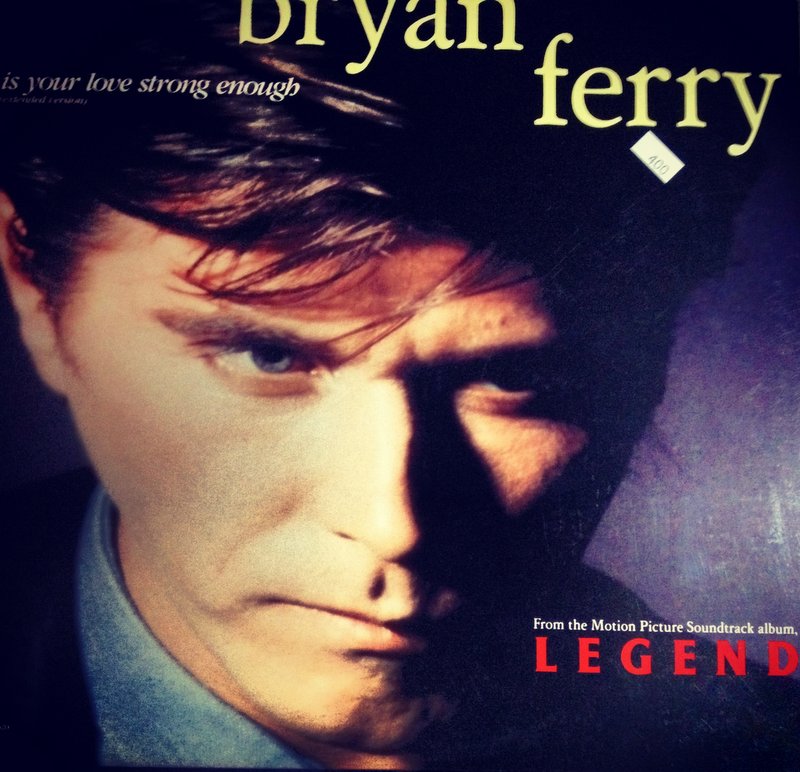 Bryan Ferry
Is Your Love Strong Enough (Extended Version)
Man, that's one stone cold stare.
When Ridley Scott finished his Tom Cruise frolics with unicorns fantasy epic that is Legend, the studio was not happy with his final cut. Not only did they strip his original 113 minute version down to 96 minutes for European audiences, they also went ahead and cut the American version even more, down to a scant 89 minutes. But that wasn't the only change they made to the film when bringing it to American shores.
No, in addition to randomly slicing out seven minutes of pesky plot , they also completely removed Jerry Goldsmith's fully symphonic score and replaced it with a synthesized score by Tangerine Dream, with additional contributions by Jon Anderson of Yes and Bryan Ferry. From what I've read it was because they wanted the film to have a broader appeal, but I think it was just because someone at Universal Studios thought Firestarter was dope.
It's such an odd thing to do if you think about it. Did the executives at Universal really thing that an electronic soundtrack would really help to bring in the kids and families? Why even bother? Why eat the costs of Jerry Goldsmith's score? Just seems totally random to me.
Besides, it didn't help. The movie was a bomb and critical dud. Ironically today, you can find Goldmith's original score on iTunes and Amazon relatively easily, but Tangerine Dream's soundtrack has long been out of print. The soundtrack version of this song (which features guitar work by David Gilmour) is on a few Ferry compilations, but this 12″ version has never seen the light of day digitally.
The Cure
Kyoto Song (Live)
A Night Like This (Live)
I was going to put a picture of Robert Smith up, but I think one freaky looking British dude is enough for one post.
These two live tracks are from the 12″ single to "Catch" and originally appeared in The Cure's 1987 concert film The Cure In Orange. (In case you're wondering, the Orange in question is the Theatre antique d'Orange, located in the Principality of Orange, France.) The movie was released on tape and laserdisc, but it still has never seen a DVD or Blu-Ray release, something that no doubt makes fans of The Cure even more depressed than they already are. Mopey bastards.