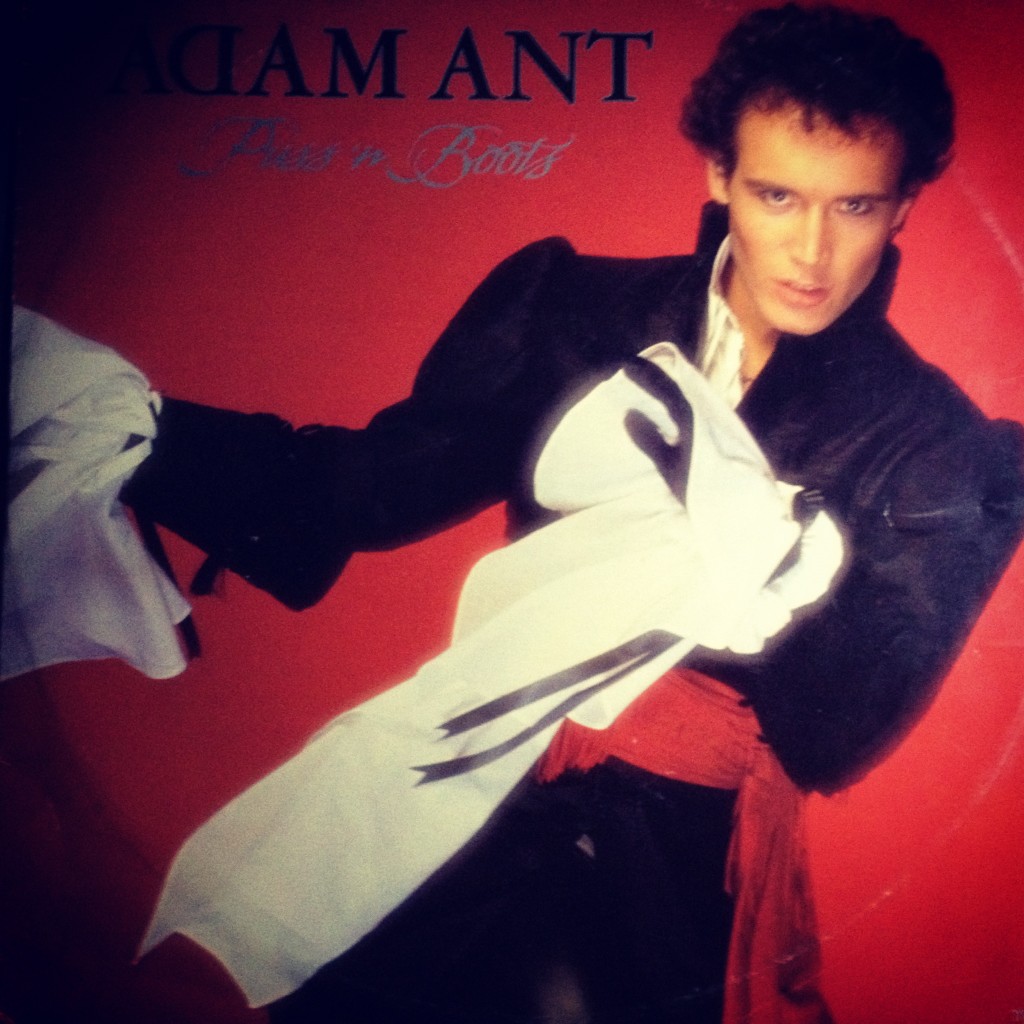 Adam Ant
Puss'n Boots (Extended Version)
Kiss The Drummer (Extended Version)
Okay, Phil Collins produced and played drums on one of these tracks. Guess which one?
You're wrong! He worked on "Puss'n Boots," not "Kiss The Drummer." You think he would have wanted to work on the song that promoted giving love to drummers, but I guess he was more of a fairy tale fan. The real important question to ask after analyzing all of this information is "how the hell did Phil Collins get involved on an Adam Ant album?" Was Adam Ant a big Lamb Lies Down On Broadway fan? Actually, that wouldn't surprise me, but I would've pegged him as more of a Peter Gabriel fan.
But I digress, this single was recorded during the height of Adam Ant's "New Romantic" period, as evident by that amazing cover you see. I love that for a brief moment in the early 80s the "slightly foppish dandy highwayman/pirate with a tinge of Mad Max" look was the epitome of sexy. Of course, it wasn't the only time that happened. Thanks Johnny Depp. Both tunes are great examples of Adam at the height of his pop powers. I'm digging the hell out of the "Puss'n Boots" mix right now.
Faster Pussycat
Bathroom Wall (Remix with Intro)
Bathroom Wall (Remix)
I know two Faster Pussycat songs, this and "House of Pain." And while "House Of Pain" made them stars (at least for a minute), I greatly prefer the sleazy fun that is "Bathroom Wall." It's also featured prominitely in The Decline Of Western Civilization Part II, the greatest rock documentary of all-time that you can't get on DVD.
As for these remixes, they're more like single edits than proper new mixes, cutting down the intro to get straight to the first verse as soon as possible. The "with intro" version includes a silly little two second sped up vocal clip. I prefer the one without it. But in the interests of my being a needless completest, here are both versions.
This reminds me though, if you have a tangential interest in both Faster Pussycat and covers of new wave songs (and why wound't you?), then you should check out this cover of "Cities In Dust" by The Newlydeads, another band fronted by Faster Pussycat lead singer Taime Downe. It's shockingly good.