I rarely buy albums because they look cool. I've probably said this before, but owning over 4,000 records spread across two continents quickly cures you of that habit.
Sometimes though, you come across something so odd or peculiar, that you feel the need to add it to your collection. Last week I came across such a record.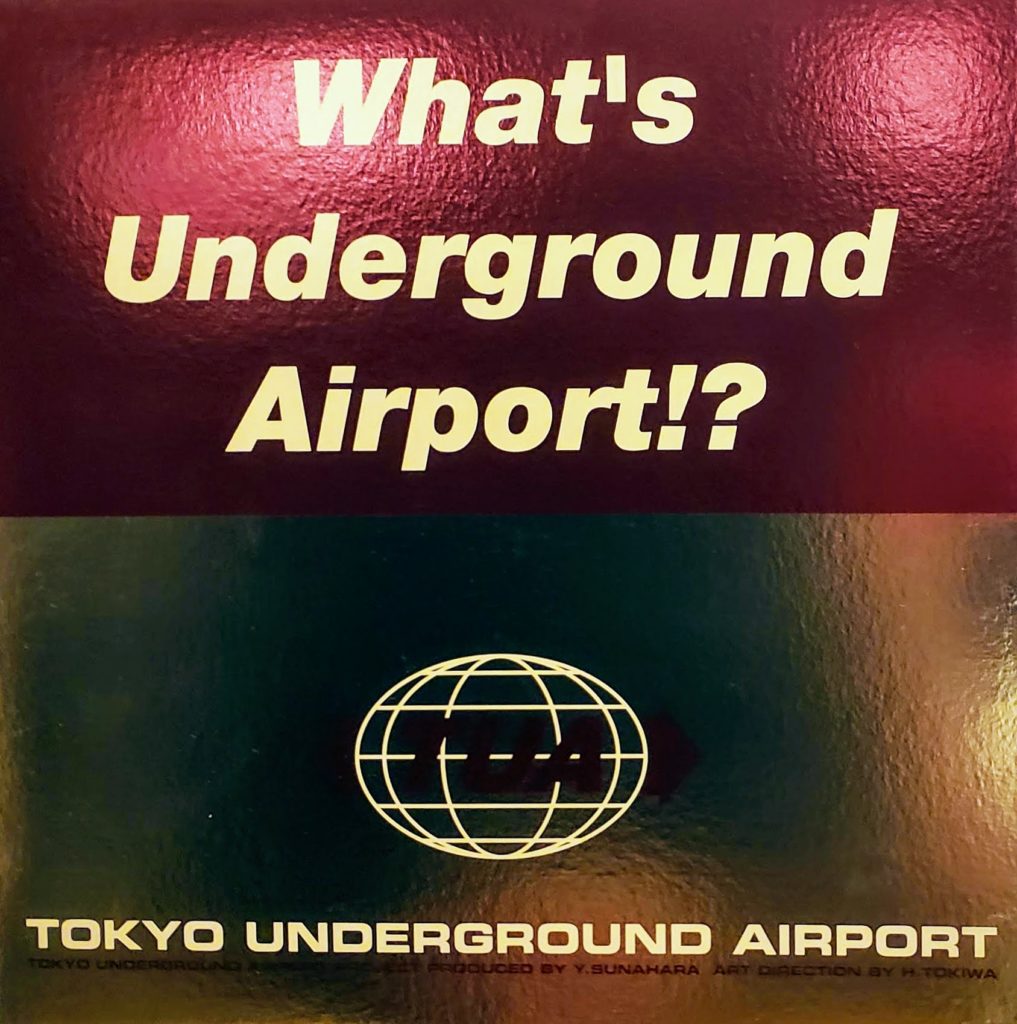 Yoshinori Sunahara
Tokyo Underground Airport
Music For Chicago
Preview
Stinger Stingray
Yoshinori Sunahara is a Japanese musician. I've mentioned him tangentially a few times now. He's a member of Yukihiro Takahashi's supergroup Metafive, and he's also a collaborator on Towa Tei's upcoming album Sweet Robot Against The Machine. Before all that, he was a member Denki Groove, an electronic act here in Japan that is oddly incredibly popular.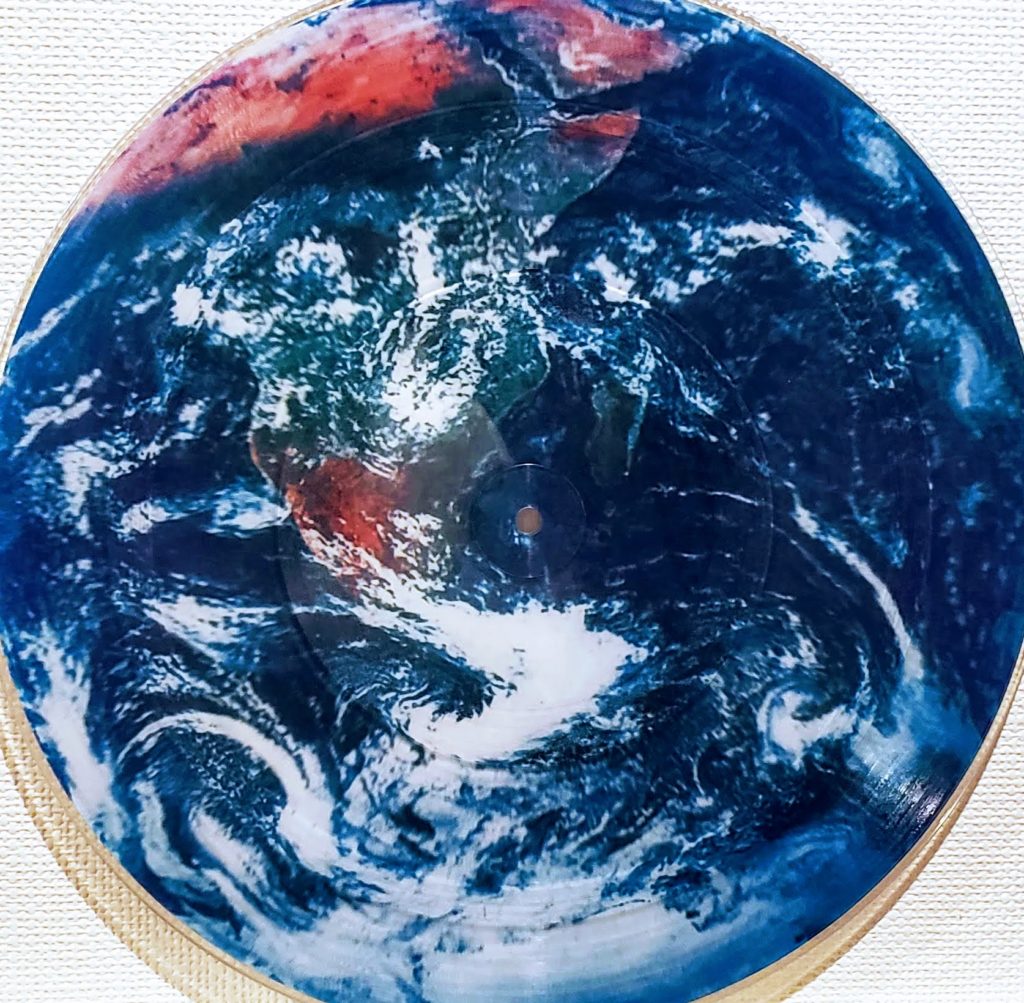 Yoshinori left Denki Groove in the mid-90s to go solo. He released albums at a pretty steady clip in the late-90s, but he's slowed down his solo output as of late. His last album proper came out in 2011. I haven't listened to all of work, but the stuff I have come across certainly has a flavor of its own, somewhat aligning with the more electronic acts of the 90s "Shibuya Kei" scene that made slight waves in the states at the time, with acts like Pizzacato Five and Cornelius getting some attention internationally.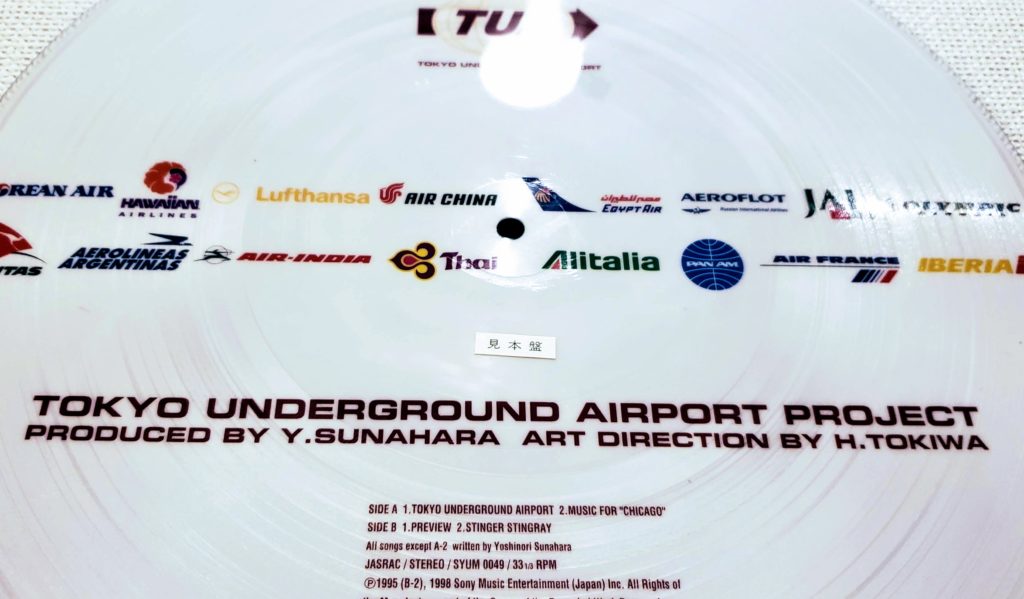 During the late-90s, Yoshinori went full "lounge pop," just like his frequent collaborator Towa Tei. I bet their house parties were dope as fuck. In 1998, he released two albums that I feel real exemplify his lounge dance-pop style; The Sound of the 70s, followed by Take Off and Landing. Both are obsessed with the international jet set culture of the 60s and 70s, specifically the style of Pan Am airlines. Hell, The Sound Of 70's opens with a remix of music Pan Am would play on their flights.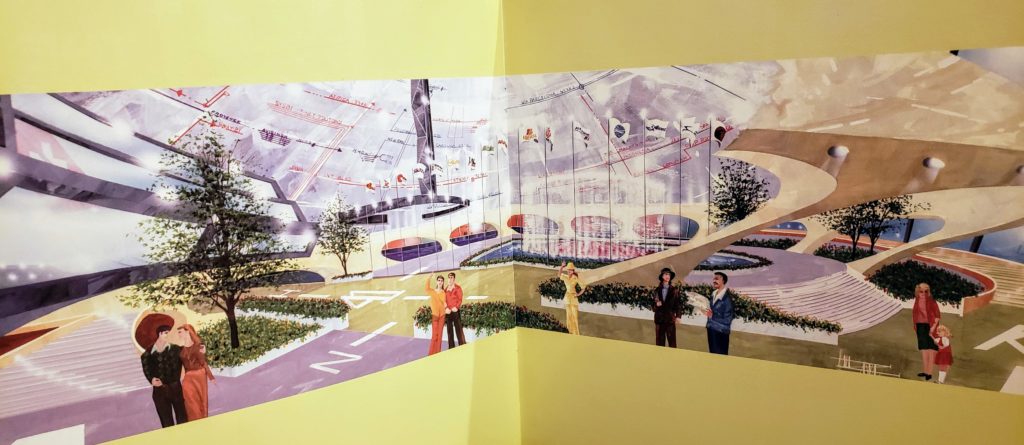 Yoshinori took this obsession to the next level for this single promoting The Sound Of Take Off and Landing, which I'm sharing tonight, an over-the-top deluxe style package that goes out of its way to express the magical retrofuturistic world he wanted to surround himself in.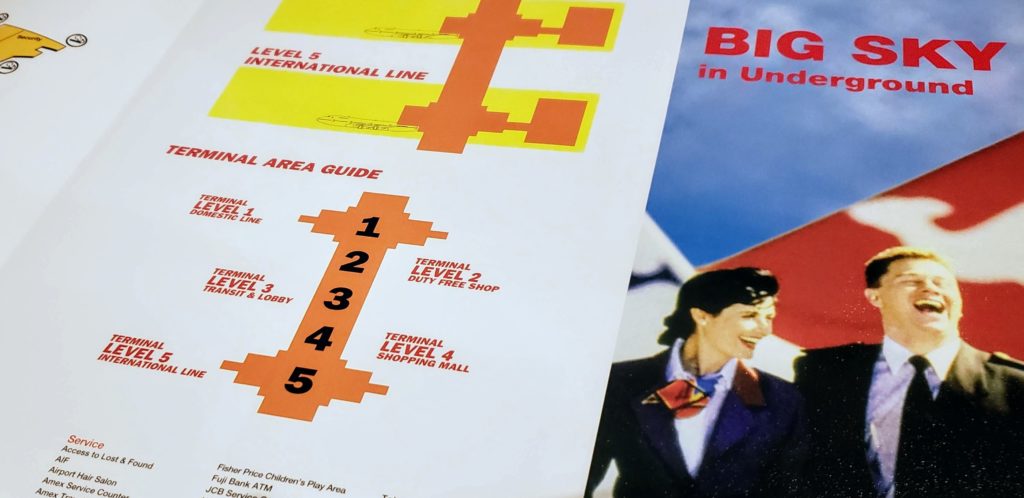 The presentation outweighs the music. Everything here is created to promote the fantastical Tokyo Underground Airport. The booklet inside features a detailed (future) history of the airport, and includes schematics showcasing the airport's layout (complete with a list of businesses contained in the shopping center) as well as descriptions of every country serviced by the mythical flight center. The package even includes a sticker sheet with the (real) airlines that would travel through the underground depot. This single was available on CD, but I can't imagine it would carry the same weight or work as well to transport you to the world Yoshinori was trying so hard to create.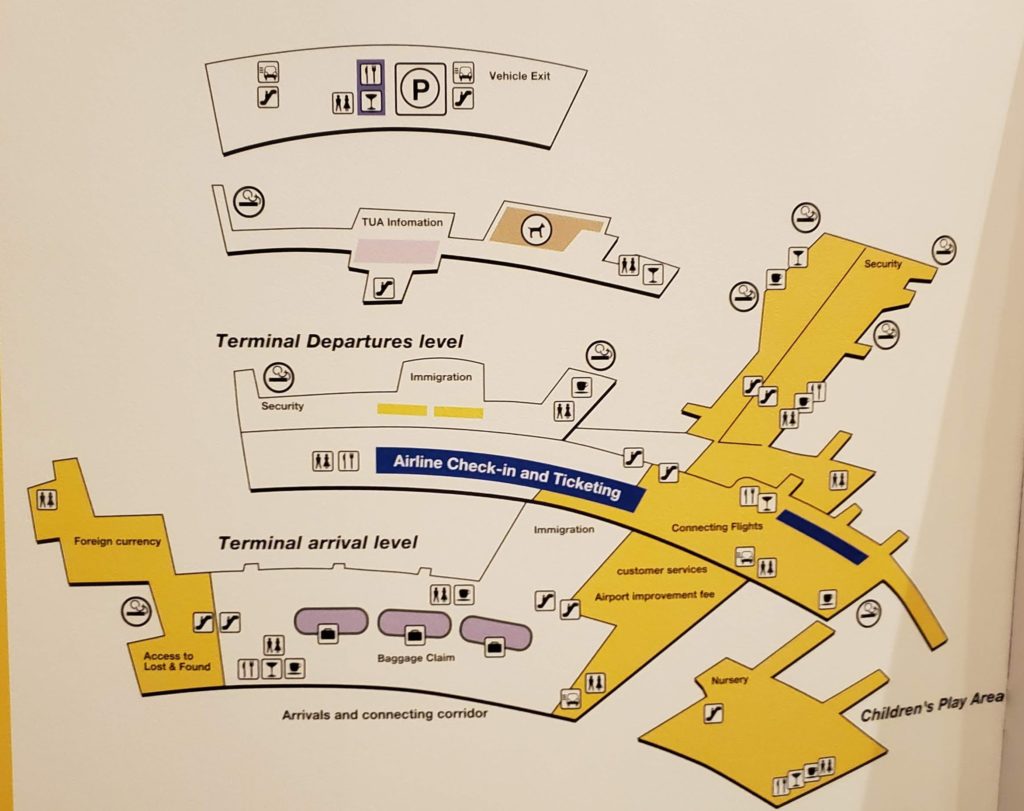 The world-building continues onto the record proper. The first track is a nearly 14-minute guide to the Tokyo Underground Airport, and it goes into an insane amount of detail, giving the minutia an in-and-outs of nearly every aspect of the airport. The recording occasionally gets distorted and twisted, giving it a found object feel, like it's some sort of damaged recording found by archeologists in the distant future.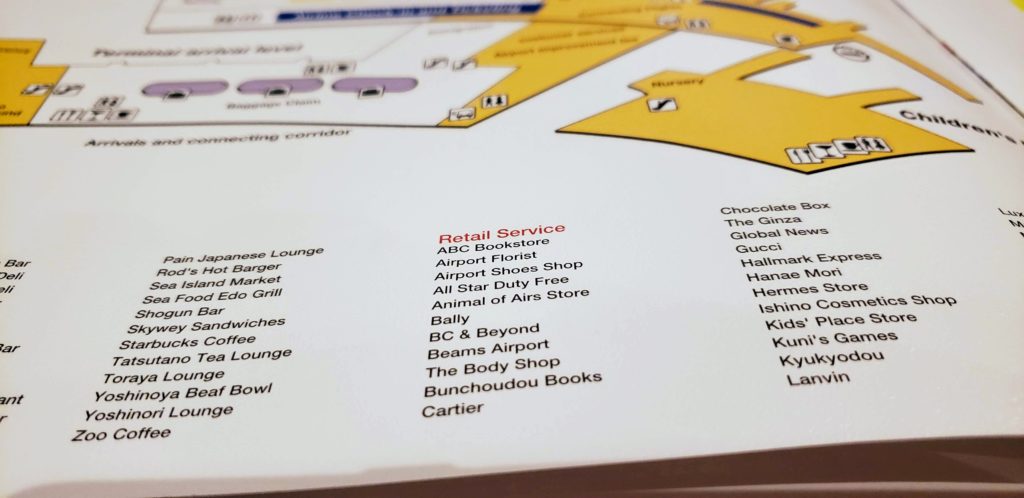 Track two is a b-side "Music For Chicago," that I believe is exclusive to this release. It has a vibe that I can't pin down. But I feel like it's something that would've played at an exhibit in a World's Fair or something. "Preview" is a preview of the future featuring narration about the uptopian world Sunihara dreamed of, with music from the album proper. Finally, "Stinger Stingray" is an album cut from Yoshinori's solo debut Crossover, albeit in a slightly different mix. While it's not taken from the same thematic piece as the rest of the recordings, it's style fits well enough.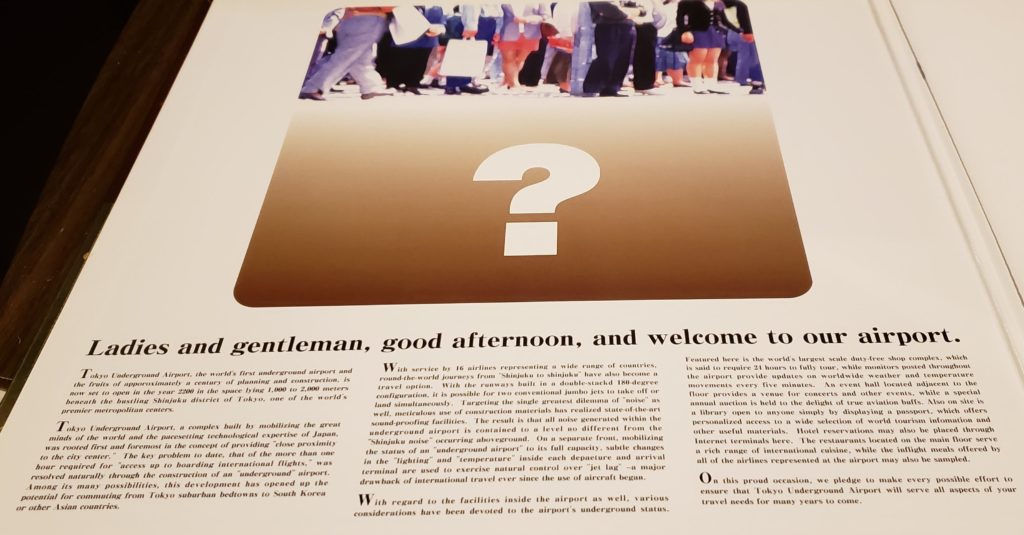 What an amazing piece of design. A lot of deluxe packages today don't come close to the level of detail in this. And damn, imagining this dream airport of the future does it Narita Airport suck even more.