One of my favorite YouTube channels is Lazy Game Reviews. I'm a sucker for old DOS games, and I really appreciate his dry humor and attention to detail. Last week, he shared a thrifting find, a cassette tape of "computer" holiday music. It's not bad, but it also wasn't what I was hoping for when I first clicked on the video. It's too modern-sounding, and at times sounds like something you might hear pumped into a department store. It's just not idiosyncratic or offbeat enough. And its certainly not "computer" enough.
But then I remembered that I had something that perfectly fit that description.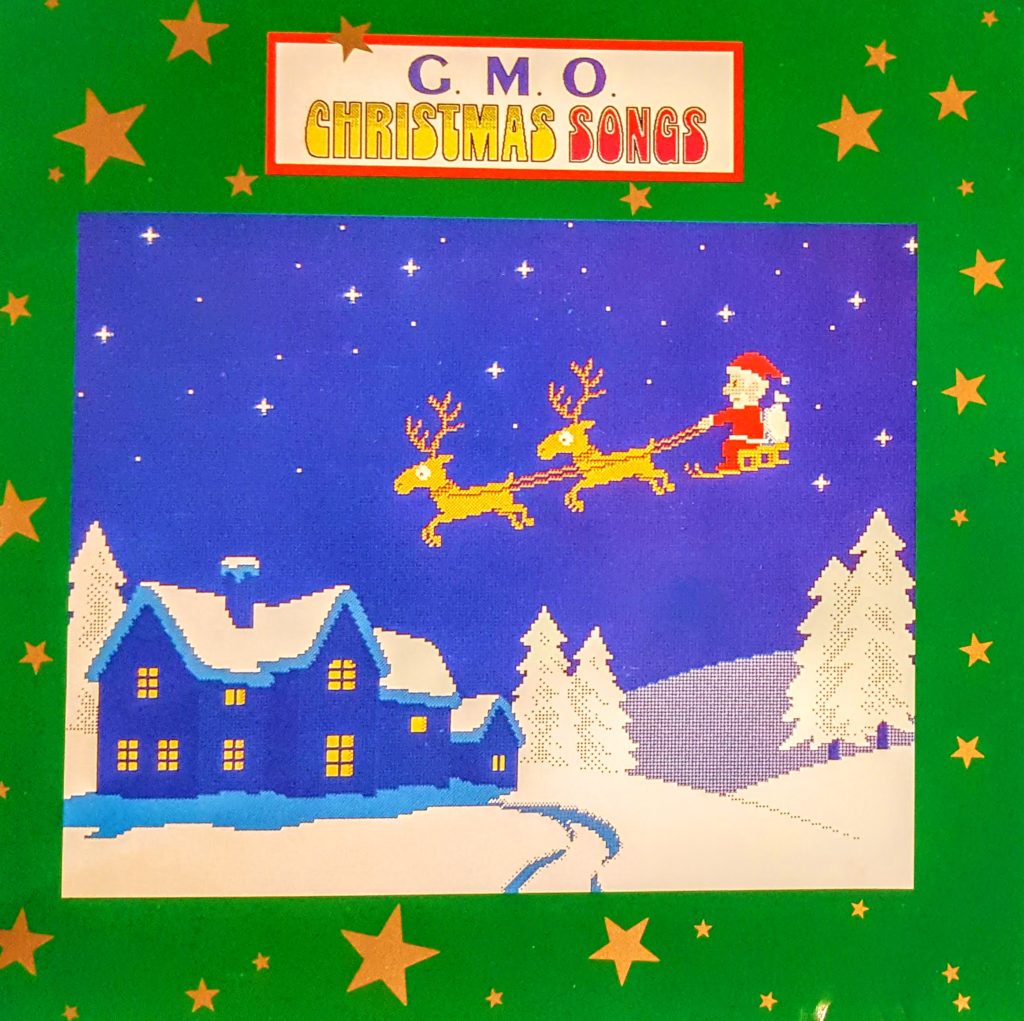 GMO Christmas Songs
This is GMO's Christmas album. GMO was a record label founded in the mid-80s by members of Yellow Magic Orchestra. It was created solely to publish game music soundtracks. If you've ever been lucky enough to come across 80s game music vinyl, it was probably released by GMO.
GMO Christmas Song is the only release by the label that is not a collection of game music in some way. Instead, it is an original compilation featuring "game music" renditions of holiday classics. Today this would be called chiptune, but that word didn't exist back in 1987, when this first came out.
The artists responsible for these 8-bit interpretations of holiday standards aren't notable names of game music. I've never heard of any of them to be honest. I had to look them to see that two of them, Yashuhiko Fukuda and Nobuyuki Nakamura, are rather accomplished anime composers. But don't let that discourage you from checking this out, it's a lot of fun.
I have no idea as to what equipment this music was performed on. While it's obviously going for an 8-bit style, it sounds just a bit too advanced for that. I wouldn't be surprised if it was made on a PC-88 or something like that though.
Hope you enjoy the silliness. Have a chiptunetastic holiday!