I hope you all had a good Record Store Day and were able to find what you wanted without getting gauged. I scored the two big Bowie releases and even managed to bang out a review of them over on my other site. Sorry to say, if you're going on the second-hand market to grab them, you might want to pass.
Now who wants some Japanese space funk/jazz fusion!
Wait, don't go, it'll be cool I promise!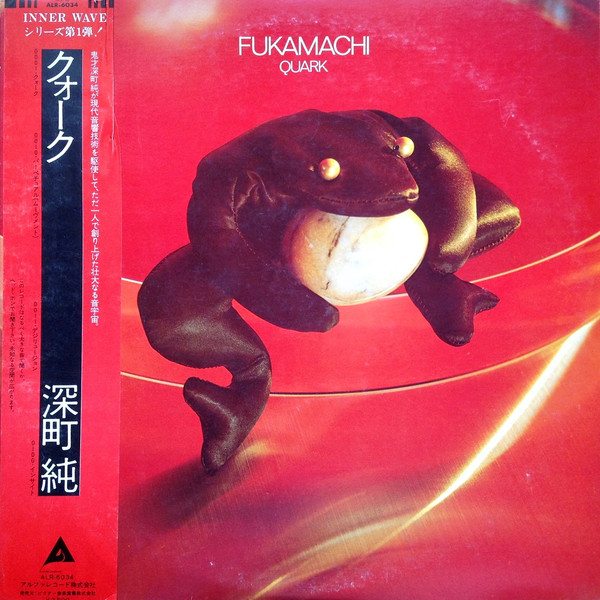 Jun Fukamachi
Quark
Perpetual (Movement)
Desillusion
Insight
I shared a Fukamachi track about a year ago, when I uploaded his jazz fusion take on the Star Wars theme, which was pretty dope. Tonight, I thought I would share the album of his that I think fans of my blog would dig the most, his 1980 release Quark.
As I mentioned in my previous post featuring him, Fukamachi is kind of a jack of all trades, dabbling in many different genres of music throughout his long career. Most of it is jazz, and not just fusion, but traditional piano jazz music. He also dives into funk on occasion. Those are some of my favorite records of his. Second Phase, his 1977 album, is a great record featuring his funky side, complete with a rad cover of "Ava Maria." I'll probably post some stuff from that at some point.
But Quark is a bit different, at least it's different than the other Fukamachi album's I've bought. This one is much spacier, with a heavy emphasis on ambient and electronic textures. Each track is ten minutes long, and they all take you on a journey, man, going between Tangerine Dream, quiet piano-driven segues that wouldn't be out of place on a Pink Floyd record, and crazy purely electronic experimental pieces reminiscent of Wendy Carlos.
It's a crazy record that I can't really describe, so if you're in the mood for something different, check it.