I came to Japan for a lot of reasons. I wanted to teach people and try and do something that actually can make a difference in people's lives. I wanted to expand my comfort zone and try new and exciting things. I wanted to meet new people, make new friends and go on exciting new adventures.
All that and, y'know, buy DJ mixes of classic video game music.
The important shit.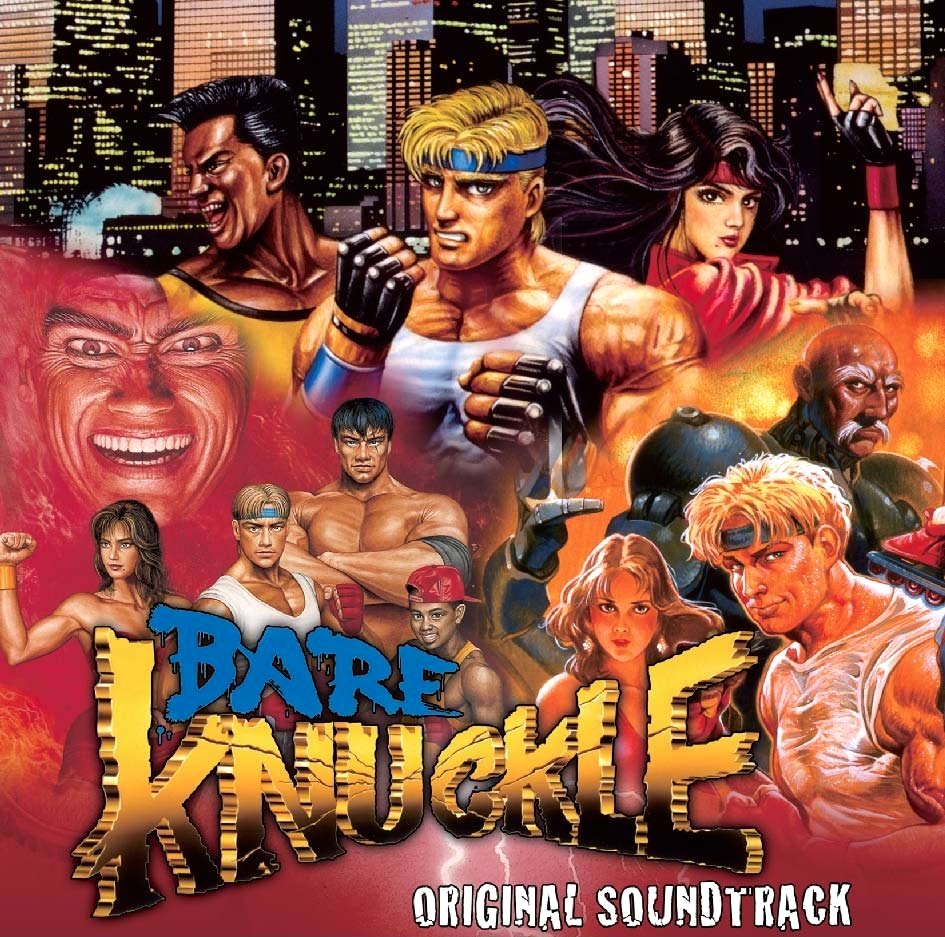 Yuzo Koshiro
Bare Knuckle Legend Mix 
One of the first game music CDs I bought when I came to Japan for vacation last year was a copy of the Bare Knuckle II (AKA Streets of Rage II) soundtrack. It cost me nearly 50 bucks, but it was worth it, because that game's music is, no doubt, some of the best music ever put on a cartridge. I want Yuzo Koshiro to score my life. I'm sure if he did it would be hella exciting, and feature 50% more dropkicks. And we all know dropkicks are the most dope kicks.
At least, I thought it was worth it, but that was because no one ever told me there was 4 CD VERSION WHAT THE FUCK.
Four CDs of Streets of Rage music. God. Damn. That's my jogging soundtrack for the next month (that and the Pointer Sisters' Break Out, did you know that's one of the greatest albums of ll time, cuz it totally is). How do you fill up 4 CDs of music from Streets of Rage?
GOOD QUESTION allow me to answer it.
Not only does this set have the entire soundtrack to Streets Of Rage and Streets of Rage II for the Sega Genesis (Mega Drive), but it also includes, in their entirety, the complete soundtracks to the Game Gear versions of both games. That's the kind of attention to completist overkill that I can really get behind.
The cherry on top is the fourth CD, which includes an exclusive DJ mix of the music from the series by Koshiro himself. That is what I'm sharing tonight. He apparently mixed this live at some game music club event in 2002. That's incredible. Are game music DJ mixes a regular thing in Tokyo? If so, then fuck I've been going to the wrong clubs. I want to get my groove on to a non-stop Mega Man mix.
Wait, YOU KNOW WHAT WOULD BE GREAT? Gradius DJ mix. No, wait, a Darius DJ Mix. On second thought, no, that would just be too damn weird. On third (fourth? I'm tired) thought, I just want someone to do a DJ mix that combines all of the greatest game music of all time. Double Dragon, Tempest 2000, Shinobi, Afterburner, Pac-Man DX, you name it. Girl Talk that shit. Mash it up. That would be epic.
And they have to end it with Vib-Ribbon. Because there's no time hurry up everything is so fantastic.